Trump faces tough road in getting Supreme Court to intervene
Court Watch
President Donald Trump has repeatedly said there's one place he wants to determine the outcome of the presidential election: the U.S. Supreme Court. But he may have a difficult time ever getting there.

Over the last two days, Trump has leaned in to the idea that the high court should get involved in the election as it did in 2000. Then, the court effectively settled the contested election for President George W. Bush in a 5-4 decision that split the court's liberals and conservatives.

Today, six members of the court are conservatives, including three nominated by Trump. But the outcome of this year's election seemed to be shaping up very differently from 2000, when Florida's electoral votes delivered the presidency to George W. Bush.

Then, Bush led in Florida and went to court to stop a recount. Trump, for his part, has suggested a strategy that would focus on multiple states where the winning margins appear to be slim. But he might have to persuade the Supreme Court to set aside votes in two or more states to prevent Joe Biden from becoming president.

Chief Justice John Roberts, for his part, is not likely to want the election to come down to himself and his colleagues. Roberts, who was not on the court for Bush v. Gore in 2000 but was a lawyer for Bush, has often tried to distance the court from the political branches of government and the politics he thinks could hurt the court's reputation.

It's also not clear what legal issues might cause the justices to step in. Trump has made repeated, unsubstantiated claims of election fraud. Lawsuits filed by his campaign so far have been small-scale efforts unlikely to affect many votes, and some already have been dismissed.

Still, Trump has focused on the high court. In the early morning hours following Election Day he said: "We'll be going to the U.S. Supreme Court ? we want all voting to stop." And on Thursday, as Biden inched closer to the 270 Electoral College votes needed to win the White House, Trump again told Americans, "It's going to end up, perhaps, at the highest court in the land, we'll see." On Twitter too he urged, "U.S. Supreme Court should decide!"

There is currently one election case at the Supreme Court and it involves a Republican appeal to exclude ballots that arrived after Election Day in the battleground state of Pennsylvania. But whether or not those ballots ultimately are counted seems unlikely to affect who gets the state's electoral votes.

Biden opened a narrow lead over Trump on Friday, and any additional mail-in votes probably would help Biden, not the president.

Still, Trump's campaign is currently trying to intervene in the case, an appeal of a decision by Pennsylvania's highest court to allow three extra days for the receipt and counting of mailed ballots. Because the case is ongoing, the state's top election official has directed that the small number of ballots that arrived in that window, before 5 p.m. Friday, be separated but counted. Republicans on Friday asked for a high court order ensuring the ballots are separated, and Justice Samuel Alito, acting on his own, agreed, saying he was motivated in part by the Republicans' assertion that they can't be sure elections officials are complying with guidance.
Related listings
The Supreme Court on Tuesday suggested it could halt what has been a gradual move toward more leniency for children who are convicted of murder. In cases over more than a decade, the court has concluded that children should be treated differently fro...

Absentee ballots must arrive by Election Day to be counted, the Michigan Court of Appeals said Friday, blocking a 14-day extension that had been ordered by a lower court and embraced by key Democratic officials in a battleground state. Any changes mu...

The Supreme Court said Friday it will review a 2016 Arizona law that bars anyone but a family member or caregiver from returning another person's early ballot. The law itself, however, remains in effect through the presidential election and unt...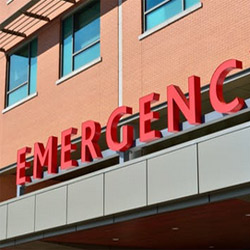 Chicago Firm Covers Bankruptcy in the Wake of COVID-19
The COVID-19 pandemic has damaged the economy, leaving many families and business owners worried about how they will pay for even the most basic expenses. In the midst of this crisis, you might be considering filing for bankruptcy or wondering how COVID-19 will affect an existing bankruptcy filing. No matter your situation, Chicago Bankruptcy Law Firm of Daniel J. Winter is here to help give you the answers and assistance that you need. We are more than happy to explain to anyone in financial distress exactly what their options are. We offer the "Touchless Bankruptcy" so you don't have to leave your home to consult with us!

We can help you make sense of your student loans, at each step of the process. We can guide you and give you options that the lenders don't tell you about. From choosing a school for your child, planning to try to minimize the debt, to selecting the types of loans from what is available, to helping with repayment plans, we can help you manage all parts of the college financial process. We can also help when student loans spin out of control.
Business News