The Latest: Authorities: Officer arrested for manslaughter
Court Watch
The Texas Department of Public Safety says a white Dallas police officer has been arrested on a manslaughter warrant in the shooting of a black man at his apartment.

The department said in a news release Sunday night that Officer Amber Guyger was booked into the Kaufman County Jail and that the investigation is ongoing. It said no additional information is available at this time. The 30-year-old Guyger killed 26-year-old Botham Jean on Thursday.

Police say Guyger shot and killed Jean after returning in uniform to the South Side Flats, where they both had apartments, following her shift. She reported the shooting to dispatchers and she told officers who responded that she had mistaken Jean's apartment for her own.

The lawyer for the family of a 26-year-old man who was shot and killed by a Dallas police officer who said she mistook his apartment for hers is calling for her to be charged.

S. Lee Merritt, who is representing the family of 26-year-old Botham Jean, said Saturday that the family isn't calling on the authorities to jump to conclusions or to deny Officer Amber Guyger her right to due process.

But he says they want Guyger "to be treated like every other citizen, and where there is evidence that they've committed a crime, that there's a warrant to be issued and an arrest to be made."

Online records show that Guyger hadn't been charged as of Sunday morning.
Related listings
A judge has declined to immediately decide whether a Chicago police officer charged with murder in the 2014 shooting death of black teenager Laquan McDonald should have his bail revoked or increased because he talked to the media .Judge Vincent Gaugh...

North Carolina Republicans have been dealt another setback in their efforts to remove a state Supreme Court candidate's party affiliation from the ballot.The state Court of Appeals declined Monday to hear the request of GOP legislative leaders to blo...

The father of two young girls found submerged in oil tanks after being missing for days told authorities his pregnant wife killed the children after learning he wanted a separation, and that he erupted in rage after witnessing the killings and strang...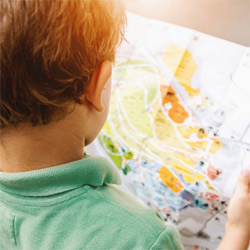 New York Commercial Litigation Law Firm - Woods Lonergan PLLC
Founded in 1993 by Managing Partner James F. Woods, Woods Lonergan PLLC has built a strong reputation as a resourceful and industrious firm that provides clients with clear, concise, and straightforward answers to their most challenging legal issues. Partner Lawrence R. Lonergan, who joined the firm in 2008, has been a friend and colleague to Mr. Woods for over 40 years and shares the same business philosophy. Woods Lonergan PLLC's collective experience and expertise enables the firm to expeditiously and effectively analyze the increasing challenges clients face in an evolving business and legal world, in many instances, avoiding unnecessary time and expense to our clients. Our mission is simple: provide cutting-edge expertise and sound advice in select areas of the law for corporate and business clients. We thrive on providing each client with personalized attention, forceful representation, and a collaborative team effort that embraces collective knowledge.
Business News