Michigan Democrats back Nessel for state attorney general
Court Watch
Thousands of fired-up Michigan Democrats endorsed Dana Nessel on Sunday in a hotly contested race for state attorney general, backing the former prosecutor-turned-civil rights lawyer to wrest back control of an office the party last held 16 years ago.

If elected in November, Nessel — who helped mount a successful legal challenge to the state's same-sex marriage ban — would be Michigan's first openly gay statewide officeholder. She defeated Pat Miles, the former U.S. attorney for western Michigan in the Obama administration, in a fight that drew a record number of delegates to Detroit.

"I want to bring empathy back to the office of Michigan attorney general," Nessel said after her victory inside a packed convention hall in the Cobo Center, where she became the rare candidate to win a convention fight despite not being supported by the influential United Auto Workers union and Michigan AFL-CIO, which had backed Miles. "With the help of not just Democrats in the state but independents and yes, even Republicans, I think we can do that and I look forward to being able to try."

The 48-year-old Nessel, who was a Wayne County assistant prosecutor for 11 years, co-owns a small Detroit law firm that among other things focuses on criminal defense, family law and adoptions for same-sex couples. Barring a surprise, she will be officially nominated at Democrats' next convention in August and face a Republican nominee — either state House Speaker Tom Leonard or state Sen. Tonya Schuitmaker — in the November election. GOP Attorney General Bill Schuette cannot run again due to term limits and is instead vying for governor.

Nessel's win sets the stage for a female-dominated Democratic statewide ticket if favorite Gretchen Whitmer wins the gubernatorial primary election in August. Democrats, who flooded the convention despite icy, rainy weather, also endorsed Jocelyn Benson for secretary of state in an uncontested race, and U.S. Sen. Debbie Stabenow is running for re-election to a fourth term.
Related listings
A federal appeals court says a U.S. Border Patrol agent who fired his gun in Texas and fatally wounded a teenager across the Mexican border cannot be sued by the teen's family.The 5th U.S. Circuit Court of Appeals ruled Tuesday in the case of 15-year...

The budget bill before Congress includes an update to federal law that makes clear that authorities with a warrant can obtain emails and other data held by American technology companies but stored on servers overseas.Passage of the Cloud Act probably...

Now formally facing the death penalty, the suspect in the Valentine's Day school shooting that killed 17 people in Florida is headed for a court appearance Wednesday on a 34-count indictment.An arraignment hearing is set for 19-year-old Nikolas...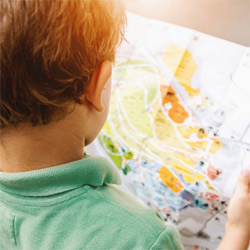 New York Commercial Litigation Law Firm - Woods Lonergan PLLC
Founded in 1993 by Managing Partner James F. Woods, Woods Lonergan PLLC has built a strong reputation as a resourceful and industrious firm that provides clients with clear, concise, and straightforward answers to their most challenging legal issues. Partner Lawrence R. Lonergan, who joined the firm in 2008, has been a friend and colleague to Mr. Woods for over 40 years and shares the same business philosophy. Woods Lonergan PLLC's collective experience and expertise enables the firm to expeditiously and effectively analyze the increasing challenges clients face in an evolving business and legal world, in many instances, avoiding unnecessary time and expense to our clients. Our mission is simple: provide cutting-edge expertise and sound advice in select areas of the law for corporate and business clients. We thrive on providing each client with personalized attention, forceful representation, and a collaborative team effort that embraces collective knowledge.
Business News