Illinois to require veterans courts across the state in 2018
Court Watch
A law passed last year requires every judicial circuit in Illinois to have a veterans treatment court starting Jan. 1.

The courts allow veterans who were honorably discharged to plead guilty to a crime in exchange for a probation sentence, The Chicago Tribune reported. The sentence requires frequent court visits and mental health or substance abuse treatment.

Veterans can also apply to have their records expunged upon completing the sentence. Those who use the courts typically face lower level felonies.

Supporters say the program will help those who risked their lives for their country.

Army veteran Gregory Parker enrolled in the Lake County Veterans Treatment and Assistance Court after his fourth drunken driving arrest resulted in a felony reckless driving charge. Parker graduated from the program in about 18 months. He's quit drinking and continues to go to therapy.

"I finally find myself enjoying things in life I've never enjoyed before," he said.

But some wonder if every community has the resources or the need for a court dedicated to veterans.

Some rural communities may only have a few veterans moving through the court system, said Michelle Rock, executive director of the Illinois Center of Excellence for Behavioral Health and Justice, which provides support for treatment courts statewide.

"We know that it may not be cost-effective for every county in the state to have one," she said.

Before the new law, Kane County officials weighed the need for a veterans court with the availability of resources and decided against offering the court, said Court Administrator Doug Naughton.

The overall court system should be improved, instead of offering one group more options, said Ed Yohnka, spokesman for the ACLU of Illinois.
Related listings
Attorneys for a pregnant teen being held in a Texas immigration facility are asking a federal appeals court to reconsider its decision not to order the government to let her obtain an abortion.Lawyers for the 17-year-old on Sunday asked the U.S. Cour...

For two decades, Jerry Wolkoff let graffiti artists use his crumbling Queens warehouse complex as a canvas for their vibrant works. Artists gave the spot the name "5Pointz" — a place where all five New York City boroughs come together — b...

Gatorade has agreed not to make disparaging comments about water as part of a $300,000 settlement reached Thursday with California over allegations it misleadingly portrayed water's benefits in a cellphone game where users refuel Olympic runner Usain...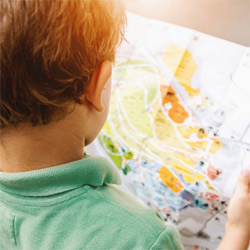 New York Commercial Litigation Law Firm - Woods Lonergan PLLC
Founded in 1993 by Managing Partner James F. Woods, Woods Lonergan PLLC has built a strong reputation as a resourceful and industrious firm that provides clients with clear, concise, and straightforward answers to their most challenging legal issues. Partner Lawrence R. Lonergan, who joined the firm in 2008, has been a friend and colleague to Mr. Woods for over 40 years and shares the same business philosophy. Woods Lonergan PLLC's collective experience and expertise enables the firm to expeditiously and effectively analyze the increasing challenges clients face in an evolving business and legal world, in many instances, avoiding unnecessary time and expense to our clients. Our mission is simple: provide cutting-edge expertise and sound advice in select areas of the law for corporate and business clients. We thrive on providing each client with personalized attention, forceful representation, and a collaborative team effort that embraces collective knowledge.
Business News