Court to hear challenge to Winona County's sand mining ban
Court Watch
Winona County, Minnesota's only county to ban the mining of silica sand for use by the oil and gas industry in hydraulic fracturing, goes to court Monday to defend the ban.

Minnesota Sands LLC, which holds extensive mineral rights in southeastern Minnesota, is challenging the legality before the Minnesota Court of Appeals. Here's a look at the ban and key issues before a three-judge panel:

The Winona County Board adopted the ban in 2016 after public hearings that drew large crowds. The Land Stewardship Project spearheaded a 17-month grassroots campaign, citing risks to public health, air and water; damage to the scenic landscape of southeastern Minnesota; the impact on roads from heavy truck traffic and the loss of farmland.

Minnesota Sands LLC sued, arguing it was an unconstitutional restraint on interstate commerce and it made worthless the company's mineral rights leases on nearly 2,000 acres of land in the county. The company says the silica sand there is worth between $3.6 billion and $5.8 billion. Winona County District Judge Mary Leahy rejected those arguments last November, so the company appealed.
Related listings
The Supreme Court agreed Monday to review the case of a Missouri death row inmate who says his rare medical condition could cause him to choke on his own blood during an execution.The justices said they would hear the appeal of inmate Russell Bucklew...

Jurors weren't allowed to hear testimony that Bill Cosby's chief accuser was once hooked on hallucinogenic mushrooms or had her sights set on becoming a millionaire, but that hasn't stopped the defense from airing the explosive claims about Andrea Co...

Environmentalists are asking an appeals court to reinstate a rule restricting harmful methane emissions on U.S. lands, at least temporarily.Attorneys for 13 groups on Friday asked a federal appeals court in Denver to block an order by a lower court t...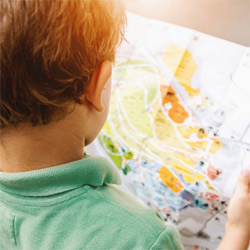 New York Commercial Litigation Law Firm - Woods Lonergan PLLC
Founded in 1993 by Managing Partner James F. Woods, Woods Lonergan PLLC has built a strong reputation as a resourceful and industrious firm that provides clients with clear, concise, and straightforward answers to their most challenging legal issues. Partner Lawrence R. Lonergan, who joined the firm in 2008, has been a friend and colleague to Mr. Woods for over 40 years and shares the same business philosophy. Woods Lonergan PLLC's collective experience and expertise enables the firm to expeditiously and effectively analyze the increasing challenges clients face in an evolving business and legal world, in many instances, avoiding unnecessary time and expense to our clients. Our mission is simple: provide cutting-edge expertise and sound advice in select areas of the law for corporate and business clients. We thrive on providing each client with personalized attention, forceful representation, and a collaborative team effort that embraces collective knowledge.
Business News