Court: Starbucks, others must pay workers for off clock work
Court Watch
Starbucks and other employers in California must pay workers for minutes they routinely spend off the clock on tasks such as locking up or setting the store alarm, the state Supreme Court ruled Thursday.

The unanimous ruling was a big victory for hourly workers in California and could prompt additional lawsuits against employers in the state.

The ruling came in a lawsuit by a Starbucks employee, Douglas Troester, who argued that he was entitled to be paid for the time he spent closing the store after he had clocked out.

Troester said he activated the store alarm, locked the front door and walked co-workers to their cars — tasks that he said required him to work for four to 10 additional minutes a day.

Starbucks said it was disappointed with the ruling. In a brief filed with the California Supreme Court, attorneys for Starbucks said Troester's argument could lead to "innumerable lawsuits over a few seconds of time." The U.S. Chamber of Commerce in a court filing also warned of the possibility of "significant liability" to businesses in the state.

A U.S. District Court rejected Troester's lawsuit on the grounds that the time he spent on those tasks was minimal. But the California Supreme Court said a few extra minutes of work each day could "add up."

Troester was seeking payment for 12 hours and 50 minutes of work over a 17-month period. At $8 an hour, that amounts to $102.67, the California Supreme Court said.
Related listings
U.S. District Judge Dana Sabraw appeared conflicted in early May on whether to stop families from being separated at the border. He challenged the Trump administration to explain how families were getting a fair hearing guaranteed by the Constitution...

The South Dakota Supreme Court says a judge did not adequately explain why a Rapid City woman's Facebook complaints against her neighbor constituted stalking.The Rapid City Journal reports that a judge in 2016 granted Sarah Thompson's request for a p...

The 1-year-old boy in a green button-up shirt drank milk from a bottle, played with a small purple ball that lit up when it hit the ground and occasionally asked for "agua."Then it was the child's turn for his court appearance before a Phoenix immigr...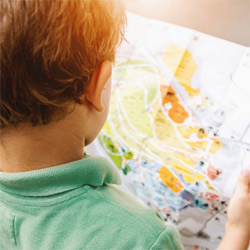 New York Commercial Litigation Law Firm - Woods Lonergan PLLC
Founded in 1993 by Managing Partner James F. Woods, Woods Lonergan PLLC has built a strong reputation as a resourceful and industrious firm that provides clients with clear, concise, and straightforward answers to their most challenging legal issues. Partner Lawrence R. Lonergan, who joined the firm in 2008, has been a friend and colleague to Mr. Woods for over 40 years and shares the same business philosophy. Woods Lonergan PLLC's collective experience and expertise enables the firm to expeditiously and effectively analyze the increasing challenges clients face in an evolving business and legal world, in many instances, avoiding unnecessary time and expense to our clients. Our mission is simple: provide cutting-edge expertise and sound advice in select areas of the law for corporate and business clients. We thrive on providing each client with personalized attention, forceful representation, and a collaborative team effort that embraces collective knowledge.
Business News