Cobb County jury trials paused as COVID-19 spreads
Court Watch
As COVID-19 cases continue rising across the state of Georgia, the court system in one of its counties has decided to pause jury trials.

Cobb County Superior Court Judge Robert D. Leonard issued an order Monday to cancel trial jurors through Jan. 21, WSB-TV reported.

"I did not make this decision lightly," Leonard said. "We must keep in mind that jury service compels people of all walks of life, with all health conditions and vaccination status to attend court. Additionally, the likelihood of successfully getting through a lengthy jury trial when our community spread is at this record level is slim."

According to the Georgia Department of Public Health, 11,902 cases of COVID-19 have been reported in Cobb County in the last two weeks.

Jury trials across Georgia were paused for much of the pandemic. Trials in Cobb County ultimately resumed last April.

Leonard also said that the State Court of Cobb County will be undertaking the same measures.

Grand jury proceedings will not be affected.
Related listings
The Mississippi Supreme Court is holding a ceremony Monday for Justice Kenny Griffis to begin a new term of office. Griffis served 16 years on the state Court of Appeals. In February 2019, then-Gov. Phil Bryant appointed him to fill an open seat on t...

Sarah Weddington, a Texas lawyer who as a 26-year-old successfully argued the landmark abortion rights case Roe v. Wade before the U.S. Supreme Court, died Sunday. She was 76.Susan Hays, Weddington's former student and colleague, said she died ...

The Canadian company argued that a 2019 lawsuit filed in a state court by Attorney General Dana Nessel should be heard by U.S. District Judge Janet Neff, who last month retained jurisdiction over a separate case initiated by the state of Michigan to ...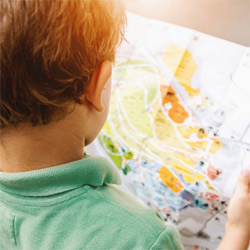 St. Louis Missouri Criminal Defense Lawyer
A National Presence with clients all over the country. For years, The Law Offices of John M. Lynch, LLC, has been committed to providing clients with the attentive service and the strong representation needed to resolve complex criminal defense, personal injury and general litigation issues. And we have achieved and unparalleled level of success. Our St. Louis trial lawyers aggressively defend state and federal cases involving drug crimes, white collar crimes, violent crimes, DWI and other crimes in the St. Louis area and beyond. As our motto states, YOUR SOLUTION BEGINS WITH US. Call us today for your free consulation!"

Any federal crime allegation or arrest can change your life. The consequences for a conviction are severe, including the possibility of fines, property forfeiture, prison time and other punishments. Aggressive representation is needed to defend against charges at the federal level. The Law Offices of John M. Lynch, LLC, offers experienced federal criminal defense for clients in St. Louis, St. Charles and surrounding communities in Missouri, Illinois and the nation. Our law firm has a proven record of success for cases involving serious federal charges.