Brazil court largely upholds law that some fear hurts Amazon
Court Watch
Brazil's Supreme Court has batted down challenges to key parts of a law that environmentalists say has contributed to increasing deforestation in the Amazon rainforest.

The 2012 law included an amnesty for illegal deforestation that occurred before July 2008, including releasing perpetrators from the obligation to replant areas in compensation. It also weakened protections for some preservation areas by expanding the sorts of activity allowed in them. It was backed by farming interests.

Wednesday's court ruling rejected most of the challenges to the law.

Brazil's non-governmental Socio-environmental Institute says researchers believe the law contributed to rising rates of Amazon deforestation starting in 2012 after years of decreases. However, the rate fell in 2017 as compared to 2016, which saw an exceptionally large swath of forest cut.


Related listings
The Supreme Court of the Maldives delayed its order Sunday reinstating 12 pro-opposition lawmakers ahead of a key parliamentary sitting, the latest political turmoil to roil the island nation.Opposition lawmaker Ahmed Mahloof said the government may ...

Republicans say they'll go to federal court this week to try to block new court-ordered boundaries of Pennsylvania's congressional districts from remaining in effect for 2018's elections.Top Senate Republican lawyer Drew Crompton sa...

A 71-year-old Louisiana inmate whose case led to a landmark U.S. Supreme Court decision on juvenile-offender sentences was denied parole Monday, more than a half-century after he killed a sheriff's deputy at age 17.A three-member panel from the state...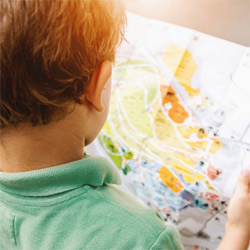 New York Commercial Litigation Law Firm - Woods Lonergan PLLC
Founded in 1993 by Managing Partner James F. Woods, Woods Lonergan PLLC has built a strong reputation as a resourceful and industrious firm that provides clients with clear, concise, and straightforward answers to their most challenging legal issues. Partner Lawrence R. Lonergan, who joined the firm in 2008, has been a friend and colleague to Mr. Woods for over 40 years and shares the same business philosophy. Woods Lonergan PLLC's collective experience and expertise enables the firm to expeditiously and effectively analyze the increasing challenges clients face in an evolving business and legal world, in many instances, avoiding unnecessary time and expense to our clients. Our mission is simple: provide cutting-edge expertise and sound advice in select areas of the law for corporate and business clients. We thrive on providing each client with personalized attention, forceful representation, and a collaborative team effort that embraces collective knowledge.
Business News