Court: Ignorance about allergy medicine crime no excuse
Corporate Law
Just because a man previously convicted of methamphetamine-related crimes didn't know it was now illegal for him to buy over-the-counter allergy medicine given his criminal history doesn't mean his rights were violated, a divided North Carolina Supreme Court ruled Friday.

A majority of the seven justices reversed a lower appeals court decision overturning the conviction of Austin Lynn Miller for buying one box of capsules at a Walmart in Boone in early 2014, barely a month after an expanded purchase prohibition law took effect.

Miller was barred from buying anything beyond minuscule amounts of the medicine because it contained pseudoephedrine, which can be used to make meth, due to his 2012 convictions on possession of meth and keeping a car or house to sell controlled substances.

A jury convicted Miller for possessing the allergy medicine. He received a suspended sentence with probation.

State law already required the nonprescription medicine to be kept behind the counter and mandated electronic record keeping to monitor whether a meth lab was buying up the drugs. Often purchasers follow screen prompts saying they understand buying the medicines in large quantities or too frequently is illegal.

Miller's lawyer argued his client's due process rights were violated because he had no knowledge the purchasing law had changed in December 2013 and that he didn't intend to violate the law. There were no signs in pharmacies about the changes, either, the attorney said.

A three-judge panel of the Court of Appeals ruled unanimously in March 2016 the law was unconstitutional as it applied to a convicted felon like Miller who failed to receive notice from the state that their "otherwise lawful conduct is criminalized" unless there's other proof the person knew about the law.

State attorneys argued that Miller's ignorance of the law was no excuse and that it was his intentional action of purchasing the medicine that led to the crime.

Writing the majority opinion, Justice Sam Ervin IV sided with the state and rejected Miller's arguments that the retail purchase was an innocuous act that raised no alarms about whether he was breaking the law.
Related listings
The British government and its opponents faced off Tuesday at the U.K. Supreme Court in a high-stakes legal drama over Brexit that will determine whether new Prime Minister Boris Johnson broke the law by suspending Parliament at a crucial time ahead ...

Asylum seekers must pass an initial screening called a "credible fear" interview, a hurdle that a vast majority clear. Under the new policy, they would fail the test unless they sought asylum in at least one country they traveled through ...

Justice Brett Kavanaugh wrote the court's majority opinion. Justices Clarence Thomas and Neil Gorsuch dissented.In Flowers' sixth trial, the jury was made up of 11 whites and one African American. District Attorney Doug Evans struck five black prospe...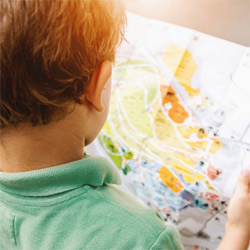 St. Louis Missouri Criminal Defense Lawyer
A National Presence with clients all over the country. For years, The Law Offices of John M. Lynch, LLC, has been committed to providing clients with the attentive service and the strong representation needed to resolve complex criminal defense, personal injury and general litigation issues. And we have achieved and unparalleled level of success. Our St. Louis trial lawyers aggressively defend state and federal cases involving drug crimes, white collar crimes, violent crimes, DWI and other crimes in the St. Louis area and beyond. As our motto states, YOUR SOLUTION BEGINS WITH US. Call us today for your free consulation!"

Any federal crime allegation or arrest can change your life. The consequences for a conviction are severe, including the possibility of fines, property forfeiture, prison time and other punishments. Aggressive representation is needed to defend against charges at the federal level. The Law Offices of John M. Lynch, LLC, offers experienced federal criminal defense for clients in St. Louis, St. Charles and surrounding communities in Missouri, Illinois and the nation. Our law firm has a proven record of success for cases involving serious federal charges.
Business News