Court asked to stop suit against prosecutor in man's death
Consumer Rights
A lawyer for Baltimore's top prosecutor asked a federal appeals court Wednesday to dismiss a lawsuit by five police officers who claim she maliciously prosecuted them in the death of a black man gravely injured in custody.

Assistant Attorney General Karl Pothier told the three-judge panel that as a prosecutor, Marilyn Mosby has immunity from the lawsuit filed by officers who were charged but later cleared in the arrest and death of Freddie Gray. Pothier urged the 4th U.S. Circuit Court of Appeals to overturn a judge's decision to allow parts of the lawsuit to go to trial.

"A prosecutor's protective cloak of absolute immunity is not so easily removed," Pothier said.

Lawyers for the officers, however, said Mosby acted as an investigator — not simply as a prosecutor — and is therefore not immune from the lawsuit.

Gray, 25, died on April 19, 2015, from a fatal spinal injury suffered in a police van, prompting days of widespread protests and rioting. While tensions were still smoldering in Baltimore, Mosby charged six officers in Gray's arrest and death, an announcement that brought celebrations in the streets.

Three were ultimately acquitted and Mosby dropped the remaining cases.

On Wednesday, Judge J. Harvie Wilkinson III grilled the officers' lawyers about why they should be allowed to sue Mosby for bringing criminal charges against them and holding a news conference to announce the charges.

"What we're talking about here is muzzling prosecutors who have publicly expressed grounds for prosecuting police officers," said Wilkinson, who repeatedly raised his voice while questioning the officers' lawyers.
Related listings
Consumer Rights

12/11/2017

An Arkansas judge on Friday blocked the state from issuing any birth certificates until officials are able to comply with a U.S. Supreme Court ruling that the state's birth certificate law illegally favors heterosexual parents.Pulaski County Circuit ...

Consumer Rights

09/04/2017

The mayor of a southern Indiana city is defending a rental inspection ordinance that's resulted in thousands of dollars in fines against property owners and is the subject of a lawsuit.Charlestown Mayor Bob Hall testified during Friday's ...

Consumer Rights

07/23/2017

An Ohio Supreme Court justice who's mulling a run for governor thinks it's time for the state to decriminalize marijuana.Justice William O'Neill, the lone Democrat holding an Ohio statewide office, said making marijuana legal is wor...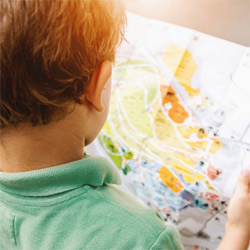 New York Commercial Litigation Law Firm - Woods Lonergan PLLC
Founded in 1993 by Managing Partner James F. Woods, Woods Lonergan PLLC has built a strong reputation as a resourceful and industrious firm that provides clients with clear, concise, and straightforward answers to their most challenging legal issues. Partner Lawrence R. Lonergan, who joined the firm in 2008, has been a friend and colleague to Mr. Woods for over 40 years and shares the same business philosophy. Woods Lonergan PLLC's collective experience and expertise enables the firm to expeditiously and effectively analyze the increasing challenges clients face in an evolving business and legal world, in many instances, avoiding unnecessary time and expense to our clients. Our mission is simple: provide cutting-edge expertise and sound advice in select areas of the law for corporate and business clients. We thrive on providing each client with personalized attention, forceful representation, and a collaborative team effort that embraces collective knowledge.
Business News