Court overrules judge in Coryell County hospital explosion dispute
Class Action
An appeals court in Waco has ruled that a district judge in Gatesville abused his discretion in rulings he made in a lawsuit related to the June 2018 explosion at the Coryell County Memorial Hospital.

In a five-page opinion written by 10th Court of Appeals Justice Rex Davis and released Wednesday evening, the three-judge court granted a writ of mandamus requested by AP Gulf States, the general contractor overseeing the hospital renovation and expansion project.

The court ruled that 52nd State District Judge Trent Farrell's pretrial order in February requiring AP Gulf States' insurance carrier to deposit $6.8 million into the court's registry was "a clear and prejudicial error of law and an abuse of discretion" and ordered him to remedy the error within 21 days.

Tenth Court Chief Justice Tom Gray concurred in part and dissented in part. Gray noted that he agrees with the court's judgment ordering Farrell to withdraw his February registry order but he disagreed with the order compelling him to rule on other pretrial motions with a prescribed time frame.

AP Gulf States took out a builder's risk insurance policy with Zurich American Insurance Co. when the project began. In December, five months after the explosion that killed three workers and injured more than a dozen, AP Gulf States initiated an arbitration proceeding against the hospital seeking to recover funds it alleged it was owed from the project.


Related listings
A federal appeals court raised concerns Friday that power lines with towers nearly as high as the Statue of Liberty could spoil the view in one of the nation's most historically rich areas, a stretch of river in Virginia where England founded its fir...

A Kenyan court Friday postponed a ruling on whether to decriminalize same sex relationships, disappointing many in the country's LGBT community.The ruling will not be made until May 24 because some judges had been busy, Justice Chaacha Mwita of the H...

A renowned Michigan opera singer and his husband have appeared in a Texas court to face charges of sexually assaulting another man in 2010.University of Michigan professor and countertenor David Daniels and William Scott Walters each made an initial ...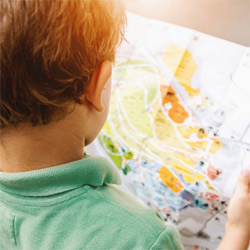 New York Commercial Litigation Law Firm - Woods Lonergan PLLC
Founded in 1993 by Managing Partner James F. Woods, Woods Lonergan PLLC has built a strong reputation as a resourceful and industrious firm that provides clients with clear, concise, and straightforward answers to their most challenging legal issues. Partner Lawrence R. Lonergan, who joined the firm in 2008, has been a friend and colleague to Mr. Woods for over 40 years and shares the same business philosophy. Woods Lonergan PLLC's collective experience and expertise enables the firm to expeditiously and effectively analyze the increasing challenges clients face in an evolving business and legal world, in many instances, avoiding unnecessary time and expense to our clients. Our mission is simple: provide cutting-edge expertise and sound advice in select areas of the law for corporate and business clients. We thrive on providing each client with personalized attention, forceful representation, and a collaborative team effort that embraces collective knowledge.
Business News