McCarthy juggles a government shutdown and a Biden impeachment inquiry
Breaking Legal News
House Speaker Kevin McCarthy is a man who stays in motion — enthusiastically greeting tourists at the Capitol, dashing overseas last week to the G7 summit of industrial world leaders, and raising funds back home to elect fellow Republicans to the House majority.

But beneath the whirlwind of activity is a stubborn standstill, an imbalance of power between the far-right Republicans who hoisted McCarthy to the speaker's role yet threaten his own ability to lead the House.

It's a political standoff that will be tested anew as the House returns this week from a long summer recess and McCarthy faces a collision course of difficult challenges — seeking to avoid a government shutdown, support Ukraine in the war and launch an impeachment inquiry into President Joe Biden.

"They've got some really heavy lifting ahead," said the No. 2 Republican in the Senate, John Thune, of South Dakota.

McCarthy, of California, is going to "have his hands full trying to figure out how to navigate and execute," he said.

Congress has been here before, as has McCarthy in his nearly two decades in office, but the stakes are ever higher, with Republicans powered by an increasingly hard-right faction that is refusing to allow business as usual in Washington.

With former President Donald Trump's backing, McCarthy's right-flank pushed him into the speaker's office at the start of the year only after he agreed to a long list of conservative demands — including the ability to call a quick vote to "vacate the chair" and remove him from office.

That threat of an abrupt ouster hovers over McCarthy's every move, especially now.

To start, Congress faces a deadline to fund the government by the end of the month, or risk a potentially devastating federal shutdown. There are just 11 working days for Congress to act once the House resumes Tuesday.

McCarthy and his team are pitching lawmakers on a stopgap funding bill, through Nov. 1, to keep the government running under a 30-day continuing resolution, or CR, according to a leadership aide granted anonymity to discuss the private talks.

But as McCarthy convenes lawmakers for a private huddle, even the temporary funding is expected to run into opposition from his right flank.

Facing a backlash from conservatives who want to slash government funding, McCarthy may be able to ease the way by turning to another hard-right priority, launching a Biden impeachment inquiry over the business dealings of the president's son, Hunter Biden.
Related listings
Breaking Legal News

07/19/2023

The Biden administration on Wednesday proposed new guidelines for corporate mergers, took steps to disclose the junk fees charged by landlords and launched a crackdown on price-gouging in the food industry.The announcements will be discussed as part ...

Breaking Legal News

01/30/2023

President Joe Biden informed Congress on Monday that he will end the twin national emergencies for addressing COVID-19 on May 11, as most of the world has returned closer to normalcy nearly three years after they were first declared.The move to end t...

Breaking Legal News

05/10/2022

Abortion rights protesters rallied in cities around the United States on Saturday, vowing to fight to ensure that abortion remains a legal option for women nationwide.Hundreds gathered in Chicago, Atlanta, Houston and other cities days after a draft ...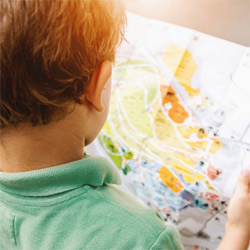 St. Louis Missouri Criminal Defense Lawyer
A National Presence with clients all over the country. For years, The Law Offices of John M. Lynch, LLC, has been committed to providing clients with the attentive service and the strong representation needed to resolve complex criminal defense, personal injury and general litigation issues. And we have achieved and unparalleled level of success. Our St. Louis trial lawyers aggressively defend state and federal cases involving drug crimes, white collar crimes, violent crimes, DWI and other crimes in the St. Louis area and beyond. As our motto states, YOUR SOLUTION BEGINS WITH US. Call us today for your free consulation!"

Any federal crime allegation or arrest can change your life. The consequences for a conviction are severe, including the possibility of fines, property forfeiture, prison time and other punishments. Aggressive representation is needed to defend against charges at the federal level. The Law Offices of John M. Lynch, LLC, offers experienced federal criminal defense for clients in St. Louis, St. Charles and surrounding communities in Missouri, Illinois and the nation. Our law firm has a proven record of success for cases involving serious federal charges.
Business News