Case about indigent drivers and drivers' licenses in court
Bankruptcy Law
A federal court judge will hear motions in a lawsuit over a North Carolina law that mandates the revocation of drivers' licenses for unpaid traffic tickets even if the driver can't afford to pay.

Advocacy groups sued in May, seeking to declare the law unconstitutional. A hearing will be held Wednesday in Winston-Salem on motions for a preliminary injunction and class certification.

The judge also will consider a motion by the defendant, the commissioner of the Division of Motor Vehicles, for a judgment in his favor.

The American Civil Liberties Union and other groups sued on behalf of indigent residents facing license revocation or whose licenses have been revoked.

They're asking that a judge declare the law unconstitutional, saying it violates due process rights under the 14th Amendment.
Related listings
Bankruptcy Law

02/05/2019

The North Carolina Supreme Court is brushing aside a rapist's appeal that he shouldn't be forced into a lifetime of electronic monitoring after serving his 41-year prison sentence.The state's highest court on Friday let stand without comment that 50-...

Bankruptcy Law

02/13/2018

Remington, the gunmaker beset by falling sales and lawsuits tied to the Sandy Hook Elementary School massacre, has reached a financing deal that would allow it to continue operating as it files for Chapter 11 bankruptcy protection.The maker of the Bu...

Bankruptcy Law

01/19/2018

Charles Manson orchestrated murders in his adopted hometown of Los Angeles, served time in a state prison in Corcoran and died in a hospital in Bakersfield.The legal battle for his body or possessions could land in any of three California counties wh...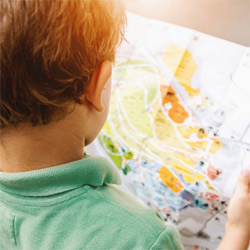 New York Commercial Litigation Law Firm - Woods Lonergan PLLC
Founded in 1993 by Managing Partner James F. Woods, Woods Lonergan PLLC has built a strong reputation as a resourceful and industrious firm that provides clients with clear, concise, and straightforward answers to their most challenging legal issues. Partner Lawrence R. Lonergan, who joined the firm in 2008, has been a friend and colleague to Mr. Woods for over 40 years and shares the same business philosophy. Woods Lonergan PLLC's collective experience and expertise enables the firm to expeditiously and effectively analyze the increasing challenges clients face in an evolving business and legal world, in many instances, avoiding unnecessary time and expense to our clients. Our mission is simple: provide cutting-edge expertise and sound advice in select areas of the law for corporate and business clients. We thrive on providing each client with personalized attention, forceful representation, and a collaborative team effort that embraces collective knowledge.
Business News