Biden administration warns of disruption at border if judges halt asylum rule
Bankruptcy Law
The Biden administration on Tuesday urged an appeals court to allow sweeping new asylum restrictions to stay in place, warning that halting them would be "highly disruptive" at the border.

The government is urging a panel of judges in Pasadena, California — two appointed by President Bill Clinton and one by President Donald Trump — to overturn a July ruling that sought to block the new asylum restrictions. The new restrictions made it far more difficult to qualify for asylum if a migrant didn't first apply online or traveled through another country, such as Mexico, and didn't seek protection there. They have remained in place during the appeal.

Although the judges didn't rule immediately and gave no indication how they were leaning, the arguments occurred against a backdrop of Senate Republicans seeking to legislate far-reaching changes to asylum eligibility as part of President Joe Biden's request for military aid to Ukraine and Israel.

Courts blocked similar measures under Trump but the Biden administration says its approach differs because it is coupled with new legal pathways to enter the country and creates exceptions. However, advocates represented by the American Civil Liberties Union, Center for Gender & Refugee Studies and National Immigrant Justice Center argue that they are recycled Trump-era policies that violate U.S. law allowing people to seek asylum no matter how and where they arrive.

A mobile app introduced in January allows asylum-seekers to make 1,450 appointments per day at official border crossings with Mexico, while the Biden administration has allowed up to 30,000 a month from Cuba, Haiti, Nicaragua and Venezuela to pursue asylum if they apply online with a financial sponsor and arrive at an airport.

Those new pathways represent "a very significant difference" from Trump policies, said Brian Boynton, a Justice Department attorney. Boynton also noted that 12% of the 57,700 asylum-seekers who were subject to the new rule through September avoided it by proving "exceptionally compelling circumstances," including "acute medical emergency," "imminent and extreme threat to life or safety" or being a victim of human trafficking.
Related listings
Bankruptcy Law

09/22/2023

Freddie O'Connell, a progressive member of Nashville's metro council, has resoundingly won the race to become the next mayor of the Democratic-leaning city, according to unofficial results. Results from the Davidson County Election Commis...

Bankruptcy Law

11/19/2022

A Pennsylvania judge has recommended the state's high court impose civil contempt penalties against a Republican-majority county government that this summer secretly allowed a third party to copy data from voting machines used in the 2020 elect...

Bankruptcy Law

07/29/2022

A sweeping abortion bill designed to protect access to the procedure in Massachusetts at a time when many other states are restricting or outlawing abortions was signed into law Friday by Republican Gov. Charlie Baker.The new law attempts in part to ...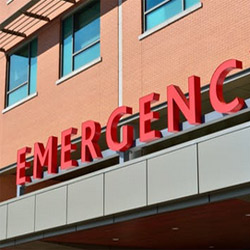 Nicholas C. Minshew - Minshew & Ahluwalia LLP
<Nicholas C. Minshew, Attorney at Law, concentrates his practice in the area of Family Law including divorce, separation, child support, child custody, alimony, division of property, separation agreements, domestic violence, prenuptial agreements, and child support enforcement & modification. Mr. Minshew provides legal services to clients in Washington, D.C., and throughout Maryland, including Montgomery County, Frederick County, and Prince George's County.

Mr. Minshew obtained his Juris Doctorate degree from the American University, Washington College of Law in 2000, where he worked as an editor for the Administrative Law Review. After receiving his law degree, Mr. Minshew worked as an attorney for the global law firm of Morgan, Lewis & Bockius LLP, and for Leonard Street & Deinard LLP representing companies in Federal proceedings. During that time, Mr. Minshew redirected his focus to provide legal services directly to individuals and families.
Business News