Audit: West Virginia Supreme Court skirted pay law
U.S. Court Watch
A new legislative audit report says West Virginia's Supreme Court skirted state law concerning pay for senior status judges.

News outlets report the audit released last week found 10 senior-status judges were authorized overpayments. State law prohibits them from making more than active circuit judges. The audit said that to circumvent the law, Supreme Court officials began converting senior status judges from employees to independent contractors.

The audit by the Legislative Auditor's Office Post Audit Division also pegged renovations for Supreme Court offices between 2012 and 2016 at $3.4 million, including $1.9 million for the five justices' chambers. Auditors say invoices for renovations to the court's law library and administrative offices were not made available.

Four justices who were impeached by the House of Delegates are due to go before the state Senate on Tuesday.
Related listings
U.S. Court Watch

09/02/2018

Judge Brett Kavanaugh's life seems as carefully constructed as the Supreme Court arguments he will hear if he is confirmed to the high court. He checks all the boxes of the ways of Washington, or at least the way Washington used to be.He's a team pla...

U.S. Court Watch

08/10/2018

The Nevada Supreme Court has stepped in to decide whether drug companies can try to stop the state from using their medications in a twice-postponed lethal injection of a condemned inmate who wants to die.A state court judge in Las Vegas cancelled he...

U.S. Court Watch

08/01/2018

Pakistan's top court has barred the former deputy interior minister from holding office for the next five years for insulting judges in a speech earlier this year.Thursday's ruling by the Supreme Court says Talal Chaudhry, who was deputy interior min...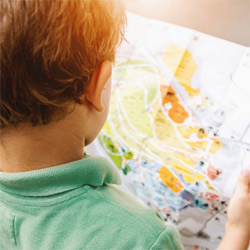 New York Commercial Litigation Law Firm - Woods Lonergan PLLC
Founded in 1993 by Managing Partner James F. Woods, Woods Lonergan PLLC has built a strong reputation as a resourceful and industrious firm that provides clients with clear, concise, and straightforward answers to their most challenging legal issues. Partner Lawrence R. Lonergan, who joined the firm in 2008, has been a friend and colleague to Mr. Woods for over 40 years and shares the same business philosophy. Woods Lonergan PLLC's collective experience and expertise enables the firm to expeditiously and effectively analyze the increasing challenges clients face in an evolving business and legal world, in many instances, avoiding unnecessary time and expense to our clients. Our mission is simple: provide cutting-edge expertise and sound advice in select areas of the law for corporate and business clients. We thrive on providing each client with personalized attention, forceful representation, and a collaborative team effort that embraces collective knowledge.