Supreme Court rejects Turkey's bid to stop US brawl lawsuits
National Legal News
The Supreme Court on Monday rejected Turkey's bid to shut down lawsuits in U.S. courts stemming from a violent brawl outside the Turkish ambassador's residence in Washington more than five years ago that left anti-government protesters badly beaten.

The justices did not comment in turning away Turkey's arguments that American law shields foreign countries from most lawsuits. Lower courts ruled that those protections did not extend to the events of May 16, 2017, when during a visit by Turkish President Recep Tayyip Erdogan, "Turkish security forces violently clashed with a crowd of protesters," as one judge described the situation.

The Supreme Court's action allows the lawsuits to proceed. In the lawsuits, protesters claim they were brutally punched and kicked, cursed at and greeted with slurs and throat-slashing gestures. One woman slipped in and out of consciousness and has suffered seizures, and others reported post-traumatic stress, depression, concussions and nightmares, according to the complaints.

The high court had put off a decision about whether to intervene for months, asking for the Biden administration's views on the legal issues presented.

Turkey can be sued in these circumstances, the Justice Department said in its high court filing, concluding that lower courts were correct in finding that the U.S. ally does not have legal immunity.

Lawyers for the Turkish government had told the court that Erdogan's security detail had discretion to use physical force because it was protecting its head of state in a potentially dangerous situation.
Related listings
National Legal News

08/21/2022

A federal appeals court on Sunday agreed to temporarily put on hold a lower court's order requiring that U.S. Sen. Lindsey Graham testify before a special grand jury that's investigating possible illegal efforts to overturn then-President...

National Legal News

12/07/2021

As the Supreme Court court weighs the future of the landmark 1973 Roe v. Wade decision, a resurgent anti-abortion movement is looking to press its advantage in state-by-state battles while abortion-rights supporters prepare to play defense.Both sides...

National Legal News

09/04/2021

South Carolina's highest court on Thursday tossed out a school mask mandate in the state's capital city, saying it contradicts a state budget measure aimed at preventing face covering requirements. State Attorney General Alan Wilson had s...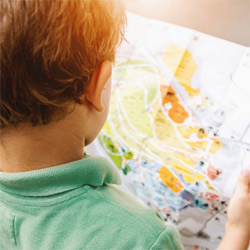 St. Louis Missouri Criminal Defense Lawyer
A National Presence with clients all over the country. For years, The Law Offices of John M. Lynch, LLC, has been committed to providing clients with the attentive service and the strong representation needed to resolve complex criminal defense, personal injury and general litigation issues. And we have achieved and unparalleled level of success. Our St. Louis trial lawyers aggressively defend state and federal cases involving drug crimes, white collar crimes, violent crimes, DWI and other crimes in the St. Louis area and beyond. As our motto states, YOUR SOLUTION BEGINS WITH US. Call us today for your free consulation!"

Any federal crime allegation or arrest can change your life. The consequences for a conviction are severe, including the possibility of fines, property forfeiture, prison time and other punishments. Aggressive representation is needed to defend against charges at the federal level. The Law Offices of John M. Lynch, LLC, offers experienced federal criminal defense for clients in St. Louis, St. Charles and surrounding communities in Missouri, Illinois and the nation. Our law firm has a proven record of success for cases involving serious federal charges.