Prosecutor to press court to release church abuse report
National Legal News
Pennsylvania's highest court is being pressed to publicly release a major grand jury report on allegations of child sexual abuse and cover-ups in six of the state's Roman Catholic dioceses.

Pennsylvania Attorney General Josh Shapiro will ask the court to swiftly decide lingering legal issues before it, his office said Friday. He expects to make that request Monday.

"The people of Pennsylvania have a right to see the report, know who is attempting to block its release and why, and to hear the voices of the victims of sexual abuse within the Church," Shapiro said in a statement.

The state Supreme Court is blocking the release of the report as the result of legal challenges filed under seal by people apparently named in the report. The court has declined to make those filings or dockets public, or name the people who filed the challenges.

The Supreme Court's chief justice, Thomas Saylor, declined comment through a spokeswoman, and lawyers for the unnamed people challenging the report did not respond to requests for comment.

Meanwhile, seven news organizations, including The Associated Press, on Friday filed a motion to intervene in the case in a bid to argue that the court should release the report, contending that it is required by law. If the court decides it needs more time to consider the legal challenges, it could immediately order the report's release with only those parts that are in question shielded from view, lawyers for the news organizations wrote.

The court also should be consistent with practice in other grand jury matters and make public the filings and dockets in the case, with redactions if necessary, the news organizations wrote.

Victim advocates have said the report is expected to be the largest and most exhaustive such review by any state. The grand jury spent two years investigating allegations of child sex abuse in the dioceses of Allentown, Erie, Greensburg, Harrisburg, Pittsburgh and Scranton, churches with some 1.7 million members.
Related listings
National Legal News

07/03/2018

President Donald Trump has interviewed four prospective Supreme Court justices and plans to meet with a few more as his White House aggressively mobilizes to select a replacement for retiring Justice Anthony Kennedy.Eager to build suspense, Trump wou...

National Legal News

06/25/2018

The Supreme Court says police generally need a search warrant if they want to track criminal suspects' movements by collecting information about where they've used their cellphones. The justices' 5-4 decision Friday is a victory for...

National Legal News

06/22/2018

The Hawaii Supreme Court heard arguments Thursday in an appeal that could determine whether an embattled multi-nation telescope project can be built on a mountain Native Hawaiians consider sacred or have to move to a backup site in Spain's Canary Isl...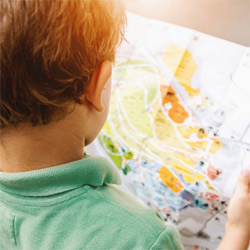 New York Commercial Litigation Law Firm - Woods Lonergan PLLC
Founded in 1993 by Managing Partner James F. Woods, Woods Lonergan PLLC has built a strong reputation as a resourceful and industrious firm that provides clients with clear, concise, and straightforward answers to their most challenging legal issues. Partner Lawrence R. Lonergan, who joined the firm in 2008, has been a friend and colleague to Mr. Woods for over 40 years and shares the same business philosophy. Woods Lonergan PLLC's collective experience and expertise enables the firm to expeditiously and effectively analyze the increasing challenges clients face in an evolving business and legal world, in many instances, avoiding unnecessary time and expense to our clients. Our mission is simple: provide cutting-edge expertise and sound advice in select areas of the law for corporate and business clients. We thrive on providing each client with personalized attention, forceful representation, and a collaborative team effort that embraces collective knowledge.