Adnan Syed's lawyer appeals to Maryland Supreme Court
National Legal News
Adnan Syed's lawyer asked Maryland's highest court on Wednesday to overturn a lower court's ruling that reinstated his murder conviction from more than two decades ago — after he was freed last year in a legal case that gained international attention from the hit podcast "Serial."

Syed's lawyer also is asking the court to prevent her client from being incarcerated while the Supreme Court of Maryland's review is pending

"He is grateful that the victim's representative and Attorney General have consented to the stay," a statement from the Maryland public defender's office said while announcing the court filings. "Reincarcerating Adnan would be devastating for him and his family and would be an affront to justice."

Syed's counsel filed a petition that asks the state's highest court to review several legal issues raised by the victim's family, who contended they were not given enough notice to testify at a court hearing.

The legal issues include whether former Baltimore State's Attorney Marilyn Mosby's decision to dismiss the charges against Syed last year made the family's court challenge moot. The issues also include whether attendance on Zoom satisfied the right of the victim's representative to attend the hearing and whether the notice of the hearing was sufficient.

Syed's lawyer also is asking the court to consider whether the Appellate Court of Maryland's reversal is appropriate without showing that the result of the hearing that decided his release would have been different.

"Adnan's innocence is not at issue, but his rights as a defendant and freedom as an exoneree are directly impacted by the Appellate Court of Maryland's decision," said Erica Suter, Syed's lawyer, in a statement.

Suter said the issues raised in the case "have broader implications for our entire legal system, most notably the authority of the State to dismiss a case, the role of victims' representatives in proceedings to redress unjust convictions, and the restrictions placed on judges' discretion to utilize remote communication services like Zoom."
Related listings
National Legal News

03/24/2023

A lawyer for Donald Trump was back in court Friday after being ordered to answer questions before a grand jury investigating the possible mishandling of classified documents at the former president's Florida estate.M. Evan Corcoran entered fede...

National Legal News

02/11/2023

A federal judge said Friday Alabama prisons remain critically understaffed, with court filings showing the number of officers in state lockups has continued to drop despite a court order to increase numbers.The prison system has lost more than 500 se...

National Legal News

12/27/2022

A Manhattan federal judge known for swift decisions and a no-nonsense demeanor during three decades of overseeing numerous high-profile cases was assigned Tuesday to Sam Bankman-Fried's cryptocurrency case.The case was relegated to Judge Lewis ...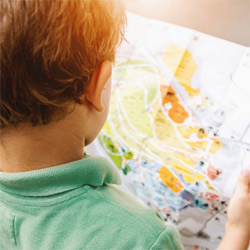 St. Louis Missouri Criminal Defense Lawyer
A National Presence with clients all over the country. For years, The Law Offices of John M. Lynch, LLC, has been committed to providing clients with the attentive service and the strong representation needed to resolve complex criminal defense, personal injury and general litigation issues. And we have achieved and unparalleled level of success. Our St. Louis trial lawyers aggressively defend state and federal cases involving drug crimes, white collar crimes, violent crimes, DWI and other crimes in the St. Louis area and beyond. As our motto states, YOUR SOLUTION BEGINS WITH US. Call us today for your free consulation!"

Any federal crime allegation or arrest can change your life. The consequences for a conviction are severe, including the possibility of fines, property forfeiture, prison time and other punishments. Aggressive representation is needed to defend against charges at the federal level. The Law Offices of John M. Lynch, LLC, offers experienced federal criminal defense for clients in St. Louis, St. Charles and surrounding communities in Missouri, Illinois and the nation. Our law firm has a proven record of success for cases involving serious federal charges.