Washington Supreme Court weighing legislative records case
Legal Compliance
Washington Supreme Court justices had pointed questions Tuesday for lawyers representing the Legislature and a media coalition who argued that lawmakers have been violating the law by not releasing emails, daily schedules and written reports of sexual harassment investigations.

The high court heard oral arguments on the appeal of a case that was sparked by a September 2017 lawsuit from a coalition led by The Associated Press. The group sued to challenge lawmakers' assertion they are not subject to the law that applies to other elected officials and agencies.

A Thurston County superior court judge in January 2018 ruled that the offices of individual lawmakers are in fact subject to the Public Records Act, but that the Washington Legislature, the House and Senate were not.

The media coalition's lawsuit had named the individual entities of the Legislature, as well as four legislative leaders. The Legislature has appealed the portion of the ruling that applies to the legislative offices, and the media coalition has appealed the portion of the ruling that applies to the Legislature, House and Senate.

The Public Records Act was passed by voter initiative in 1972. The Legislature has made a series of changes in the decades since, and lawyers for the House and Senate have regularly cited a 1995 revision in their denials to reporters seeking records.
Related listings
Legal Compliance

05/26/2019

Kenya's High Court has chosen to uphold colonial-era laws that criminalize gay sex, dashing the hopes of activists who believed the judges would overturn sections of the penal code as unconstitutional and inspire a sea change across the continent.Thr...

Legal Compliance

05/24/2019

Patricia DeVaney has been sworn in as South Dakota's newest Supreme Court justice.DeVaney took her oath of office in the state's Capitol Rotunda in Pierre Thursday, steps away from the Attorney General's Office where she spent much of her career.Repu...

Legal Compliance

05/17/2019

A federal appeals court ruled Friday the Trump administration acted in an "arbitrary and capricious" manner when it sought to end an Obama-era program that shields young immigrants from deportation.A three-judge panel of the 4th U.S. Circ...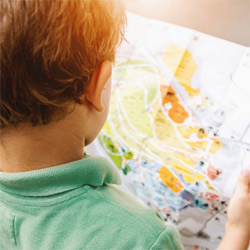 New York Commercial Litigation Law Firm - Woods Lonergan PLLC
Founded in 1993 by Managing Partner James F. Woods, Woods Lonergan PLLC has built a strong reputation as a resourceful and industrious firm that provides clients with clear, concise, and straightforward answers to their most challenging legal issues. Partner Lawrence R. Lonergan, who joined the firm in 2008, has been a friend and colleague to Mr. Woods for over 40 years and shares the same business philosophy. Woods Lonergan PLLC's collective experience and expertise enables the firm to expeditiously and effectively analyze the increasing challenges clients face in an evolving business and legal world, in many instances, avoiding unnecessary time and expense to our clients. Our mission is simple: provide cutting-edge expertise and sound advice in select areas of the law for corporate and business clients. We thrive on providing each client with personalized attention, forceful representation, and a collaborative team effort that embraces collective knowledge.