Washington prepares for more patients seeking abortion
Legal Compliance
While the nation waits for the Supreme Court's opinion on a blockbuster abortion case that could overturn Roe v. Wade, Planned Parenthood of Washington is getting ready for an increase in out-of-state patients seeking an abortion.

"We are already seeing patients from Texas, from Oklahoma. I saw a patient a couple of weeks ago from Alabama," Dr. Erin Berry, gynecologist and Washington state medical director of Planned Parenthood of the Great Northwest and the Hawaiian Islands, told KING-TV.

Planned Parenthood of the Great Northwest said it's working to see which locations in Washington could open up for additional days if needed and upping its patient navigation teams, which help patients with appointments and travel arrangements.

"There's a lot of unknown," Berry said. "We also ultimately do not know how many people will be coming in from where and what their needs will be."

Twenty-six states are likely to have total or near-total bans on abortion if Roe v. Wade is overturned. Idaho's trigger law bans all abortions with exceptions for rape, incest and if the mother's life is at risk.

According to the Guttmacher Institute, a research group that supports abortion rights, 230,000 patients could travel across state lines from Idaho seeking an abortion.

Berry said it's expensive for patients to travel across the country to access medical care and fears for funding in the long term.

The looming decision is creating uncertainty for more than just patients. The Washington Medical Commission, which regulates physician license in Washington, said if Roe v. Wade is overturned it could raise practice concerns for Washington licensees.
Related listings
Legal Compliance

06/07/2022

A divided Wisconsin Supreme Court on Tuesday said the state health department can release data on coronavirus outbreak cases, information sought two years ago near the beginning of the pandemic.The court ruled 4-3 against Wisconsin Manufacturers &amp...

Legal Compliance

05/14/2022

An accountant who worked for the consultant at the center of the college admissions bribery case has avoided prison for his role in the sweeping scheme.U.S. District Court Judge Indira Talwani on Friday sentenced Steven Masera, 72, to time already se...

Legal Compliance

04/25/2022

The Singapore Court of Appeal on Tuesday dismissed a last-minute legal challenge filed by the mother of a mentally disabled Malaysian man in an attempt to halt his execution for drug trafficking.The dismissal of the motion clears the way for the exec...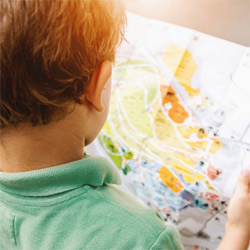 St. Louis Missouri Criminal Defense Lawyer
A National Presence with clients all over the country. For years, The Law Offices of John M. Lynch, LLC, has been committed to providing clients with the attentive service and the strong representation needed to resolve complex criminal defense, personal injury and general litigation issues. And we have achieved and unparalleled level of success. Our St. Louis trial lawyers aggressively defend state and federal cases involving drug crimes, white collar crimes, violent crimes, DWI and other crimes in the St. Louis area and beyond. As our motto states, YOUR SOLUTION BEGINS WITH US. Call us today for your free consulation!"

Any federal crime allegation or arrest can change your life. The consequences for a conviction are severe, including the possibility of fines, property forfeiture, prison time and other punishments. Aggressive representation is needed to defend against charges at the federal level. The Law Offices of John M. Lynch, LLC, offers experienced federal criminal defense for clients in St. Louis, St. Charles and surrounding communities in Missouri, Illinois and the nation. Our law firm has a proven record of success for cases involving serious federal charges.