Top Brazil court greenlights probe of Bolsonaro for riot
Legal Compliance
A Brazilian Supreme Court justice on Friday authorized adding former President Jair Bolsonaro in its investigation into who incited the Jan. 8 riot in the nation's capital, as part of a broader crackdown to hold responsible parties to account.

According to the text of his ruling, Justice Alexandre de Moraes granted the request from the prosecutor-general's office, which cited a video that Bolsonaro posted on Facebook two days after the riot. The video claimed President Luiz Inácio Lula da Silva wasn't voted into office, but rather was chosen by the Supreme Court and Brazil's electoral authority.

Prosecutors in the recently formed group to combat anti-democratic acts argued earlier Friday that although Bolsonaro posted the video after the riot, its content was sufficient to justify investigating his conduct beforehand. Bolsonaro deleted it the morning after he first posted it.

Legal analysts consulted by The Associated Press said investigating Bolsonaro was overdue and justified.

"Bolsonaro's positioning, in general, is being investigated as an incitement method. The fact that the video was published after the attacks doesn't mean he wasn't involved previously in inciting the acts," said Georges Abboud, a constitutional law professor at Sao Paulo's Pontifical Catholic University.
Related listings
Legal Compliance

01/09/2023

The New Mexico Supreme Court is scheduled to hear oral arguments Monday in a legal challenge to a congressional map that divvies up a politically conservative region of the state.It's one of several court battles in states from Kentucky to Utah...

Legal Compliance

01/07/2023

A lawsuit over how much money Arizona's lawmakers allocate for school maintenance, buses, textbooks and technology won't go to trial next week, after a judge granted a request for a delay by the state's incoming attorney general.Dem...

Legal Compliance

01/05/2023

The South Carolina Supreme Court struck down Thursday a ban on abortion after cardiac activity is detected — typically around six weeks — ruling the restriction violates the state constitution's right to privacy.The decision comes n...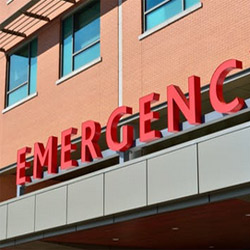 Nicholas C. Minshew - Minshew & Ahluwalia LLP
<Nicholas C. Minshew, Attorney at Law, concentrates his practice in the area of Family Law including divorce, separation, child support, child custody, alimony, division of property, separation agreements, domestic violence, prenuptial agreements, and child support enforcement & modification. Mr. Minshew provides legal services to clients in Washington, D.C., and throughout Maryland, including Montgomery County, Frederick County, and Prince George's County.

Mr. Minshew obtained his Juris Doctorate degree from the American University, Washington College of Law in 2000, where he worked as an editor for the Administrative Law Review. After receiving his law degree, Mr. Minshew worked as an attorney for the global law firm of Morgan, Lewis & Bockius LLP, and for Leonard Street & Deinard LLP representing companies in Federal proceedings. During that time, Mr. Minshew redirected his focus to provide legal services directly to individuals and families.