Texas Supreme Court to hear sex offender law challenge
Legal Compliance
The Texas Supreme Court will consider a challenge to the state's retroactive sex offender laws that some say unfairly stack new punishments on those convicted in plea deals.

More than 2,800 sex offenders remain on the Texas registry despite being no longer required to register under terms of their probation, according to an Austin-American Statesman analysis of the list.

Every qualifying sex offender was ordered onto the registry in 2005 after Texas expanded its sex offense laws. But that included some defendants who were promised in deals with prosecutors that they wouldn't have to be on the list after a certain amount of time.

Donnie Miller struck a deal with Travis County prosecutors after he was charged with sexual assault against a woman outside an Austin gentleman's club in 1993. A jury couldn't agree on a verdict at his trial, forcing Miller to face a second trial and more than $20,000 in legal fees.

He made a deal with prosecutors to plead guilty and in exchange, his record would be cleaned if he stayed out of trouble for 10 years. But Miller received a call a year after successfully completing his probation telling him that Texas had changed the rules and that he'd be on the sex offender registry for life, contrary to the terms of his plea deal.

"If I'd known, why would I have taken a plea deal?" said Miller, 48. "I would have borrowed the money for the retrial."

In a lawsuit before the Texas Supreme Court regarding another similar case, San Antonio attorney Angela Moore argues that undoing plea bargains makes the agreements worthless. About 94 percent of criminal convictions are disposed of with pleas, she said.

Texas Department of Public Safety attorneys warn that the lawsuit could relieve many "other sex offenders of their duty to register."

Texas was among several states to expand state law to include offenders from old cases. The U.S. Supreme Court had ruled in 2003 that Alaska's law retroactively requiring old sex offenders with completed sentences to register was legal because the registry wasn't intended to be punitive.

But recent studies show that public lists can have severe consequences, such as public shaming and limiting job opportunities. Since the Alaska decision, new research has emerged that disproves what policymakers previously thought to be true about sex offenders and the effectiveness of such laws.

The updated findings are appearing in court cases across the country. Rulings in Maryland, Oklahoma, Pennsylvania and Alaska eliminated their retroactive sex offender clauses.
Related listings
Legal Compliance

10/04/2018

Rose Mary Knick makes no bones about it. She doesn't buy that there are bodies buried on her eastern Pennsylvania farmland, and she doesn't want people strolling onto her property to visit what her town says is a small cemetery.Six years ago, however...

Legal Compliance

10/01/2018

The U.S. Supreme Court has declined to hear former Chicago-area police officer Drew Peterson's appeal of his murder conviction in the drowning death of his third wife.The Chicago Sun-Times reports the high court refused Monday to take up Peterson's b...

Legal Compliance

09/28/2018

India's Supreme Court on Friday lifted a temple's ban on women of menstruating age, holding that equality is supreme irrespective of age and gender.The historic Sabarimala temple had barred women age 10 to 50 from entering the temple that is one of t...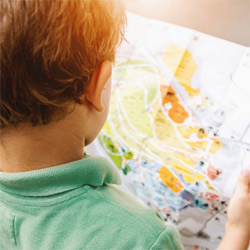 New York Commercial Litigation Law Firm - Woods Lonergan PLLC
Founded in 1993 by Managing Partner James F. Woods, Woods Lonergan PLLC has built a strong reputation as a resourceful and industrious firm that provides clients with clear, concise, and straightforward answers to their most challenging legal issues. Partner Lawrence R. Lonergan, who joined the firm in 2008, has been a friend and colleague to Mr. Woods for over 40 years and shares the same business philosophy. Woods Lonergan PLLC's collective experience and expertise enables the firm to expeditiously and effectively analyze the increasing challenges clients face in an evolving business and legal world, in many instances, avoiding unnecessary time and expense to our clients. Our mission is simple: provide cutting-edge expertise and sound advice in select areas of the law for corporate and business clients. We thrive on providing each client with personalized attention, forceful representation, and a collaborative team effort that embraces collective knowledge.