Tennessee high court refuses to block looming execution
Legal Compliance
The Tennessee Supreme Court has refused to stay Thursday's scheduled execution of a convicted child killer while the state's new lethal injection protocol continues to be challenged on appeal.

The order brings Tennessee within days of killing Billy Ray Irick with a three-drug mixture, barring some last-minute change. Irick, 59, would be the first inmate Tennessee has executed since 2009. He was convicted of the 1985 rape and killing of a 7-year-old Knoxville girl.

Federal public defender Kelley Henry said she will request a stay with the U.S. Supreme Court. She had asked Gov. Bill Haslam to issue a temporary reprieve while the drugs are studied further. But the governor quickly ruled it out, saying he would not intervene.

"My role is not to be the 13th juror or the judge or to impose my personal views, but to carefully review the judicial process to make sure it was full and fair," Haslam said in a statement Monday. "Because of the extremely thorough judicial review of all of the evidence and arguments at every stage in this case, clemency is not appropriate."

The Tennessee Supreme Court's majority wrote that its rules require proving that the lawsuit challenging the lethal injection drugs is likely to succeed on appeal, but Irick's attorney has failed to do so.

In a ruling late last month, Davidson County Chancellor Ellen Hobbs Lyle wrote that attorneys for 33 death row inmates, including Irick, didn't prove that there is a substantially less painful means to carry out the execution or that the drugs the state plans to use would cause the inmate to be tortured to death.
Related listings
Legal Compliance

07/30/2018

Supreme Court nominee Brett Kavanaugh says he recognizes that gun, drug and gang violence "has plagued all of us." Still, he believes the Constitution limits how far government can go to restrict gun use to prevent crime.As a federal appeals court ju...

Legal Compliance

07/25/2018

An appeals court says news organizations are entitled to obtain surveillance video showing the law enforcement response to the Valentine's Day mass shooting at a Florida high school.The 4th District Court of Appeal on Wednesday upheld a lower court's...

Legal Compliance

07/23/2018

Opponents of a state constitutional amendment that passed in 2014 to allow tougher abortion restrictions are appealing to the U.S. Supreme Court after a circuit appellate court denied a recount.The appeal in the Amendment 1 case was filed earlier thi...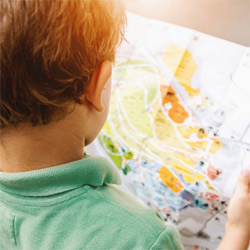 New York Commercial Litigation Law Firm - Woods Lonergan PLLC
Founded in 1993 by Managing Partner James F. Woods, Woods Lonergan PLLC has built a strong reputation as a resourceful and industrious firm that provides clients with clear, concise, and straightforward answers to their most challenging legal issues. Partner Lawrence R. Lonergan, who joined the firm in 2008, has been a friend and colleague to Mr. Woods for over 40 years and shares the same business philosophy. Woods Lonergan PLLC's collective experience and expertise enables the firm to expeditiously and effectively analyze the increasing challenges clients face in an evolving business and legal world, in many instances, avoiding unnecessary time and expense to our clients. Our mission is simple: provide cutting-edge expertise and sound advice in select areas of the law for corporate and business clients. We thrive on providing each client with personalized attention, forceful representation, and a collaborative team effort that embraces collective knowledge.