Parkland sheriff removal case heads to Florida Supreme Court
Legal Compliance
A lawsuit claiming Florida's governor improperly suspended a county sheriff for failing to prevent last year's Parkland school shooting is going directly to the Florida Supreme Court.

The Fourth District Court of Appeal transferred the case to the state's highest court Tuesday, certifying the case to be of great public importance.

A circuit court dismissed the lawsuit last week, ruling Gov. Ron DeSantis' executive order removing Scott Israel as Broward County sheriff was consistent with the Florida Constitution. Israel appealed the decision.

DeSantis has said Israel displayed poor leadership and failed to keep children safe during the February 2018 shooting at Marjory Stoneman Douglas High School that killed 17 people.

The sheriff has said DeSantis overstepped his constitutional authority and interfered with the public's right to determine their elected official.
Related listings
Legal Compliance

04/01/2019

A week after Michael Avenatti's shocking arrest in New York, the attorney famous for representing porn star Stormy Daniels in legal battles against President Donald Trump will be back in federal court Monday to face fraud charges in California....

Legal Compliance

03/24/2019

A man accused of killing the mother of his child in Milwaukee is due in court. WITI-TV reports that 34-year-old Dariaz Higgins has a preliminary hearing scheduled Monday.Higgins is accused of fatally shooting 24-year-old Sierra Robinson and wounding ...

Legal Compliance

03/20/2019

The Supreme Court on Wednesday directed a lower court to take another look at a lawsuit that involved Google and privacy concerns and ended in a class-action settlement.The high court said in an unsigned opinion that a lower court should address whet...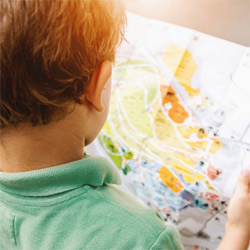 New York Commercial Litigation Law Firm - Woods Lonergan PLLC
Founded in 1993 by Managing Partner James F. Woods, Woods Lonergan PLLC has built a strong reputation as a resourceful and industrious firm that provides clients with clear, concise, and straightforward answers to their most challenging legal issues. Partner Lawrence R. Lonergan, who joined the firm in 2008, has been a friend and colleague to Mr. Woods for over 40 years and shares the same business philosophy. Woods Lonergan PLLC's collective experience and expertise enables the firm to expeditiously and effectively analyze the increasing challenges clients face in an evolving business and legal world, in many instances, avoiding unnecessary time and expense to our clients. Our mission is simple: provide cutting-edge expertise and sound advice in select areas of the law for corporate and business clients. We thrive on providing each client with personalized attention, forceful representation, and a collaborative team effort that embraces collective knowledge.