Nevada church asks US Supreme Court for 2nd COVID cap review
Legal Compliance
Unsuccessful in an earlier bid for an emergency injunction, a Nevada church is asking the U.S. Supreme Court again to consider its challenge of coronavirus restrictions on religious gatherings as a test case for others brought by churches across the country arguing their First Amendment rights are being violated.

"This case is an ideal vehicle to solve the nationwide problem of government discrimination against churches in ad hoc COVID-19 orders," lawyers for Calvary Chapel Dayton Valley wrote in the unusual new filing Thursday.

In a sharply divided 5-4 decision in July, the high court refused the church's request for a temporary order blocking enforcement of Nevada's 50-person cap on religious gatherings while its appeal is pending before the 9th Circuit Court of Appeals in San Francisco.

The appellate court has scheduled oral arguments Dec. 8 on the merits of the appeal of a ruling by a U.S. judge in Reno upholding Gov. Steve Sisolak's 50-person cap on attendance at indoor church services to help slow the pandemic's spread.

Calvary Chapel argues the cap is an unconstitutional violation of their religious freedoms partly because casinos and other businesses are allowed to operate at 50% of capacity.

"There is no constitutional right to gamble, but there is one that protects attending worship services," said David Cortman, senior counsel for the Alliance Defending Freedom representing the church.

The Christian church in rural Lyon County wants to allow as many as 90 people to attend services at the same time ? with masks required, spaced 6 feet apart ? at the sanctuary east of Reno with a capacity of 200.

Other secular businesses allowed to operate at half capacity include restaurants, gyms, hair salons and bowling alleys.

The new filling is a "petition for a writ of certiorari before judgment" seeking review despite the pending appeal. Such petitions are rare and their approval rarer, even though they require approval by only four justices.

Chief Justice John Roberts sided with the 5-4 majority turning back Calvary Chapel's request this summer before the death of Justice Ruth Bader Ginsburg. The opening on the bench recently was filled by Justice Amy Coney Barrett, who seems likely to align herself with the four conservative justices who sided with the church in July.

"There is no world in which the Constitution permits Nevada to favor Caesars Palace over Calvary Chapel," Justice Neil Gorsuch wrote then in one of three strongly worded dissents.

"That Nevada would discriminate in favor of the powerful gaming industry and its employees may not come as a surprise, but this Court's willingness to allow such discrimination is disappointing," Justice Samuel Alito added.

Nevada's lawyers will have at least a month to respond to the new request. Neither Sisolak nor the state attorney general's office had any immediate comment, their spokespersons said on Friday.
Related listings
Legal Compliance

11/05/2020

NO WINNER: President Donald Trump carried the prized battleground of Florida, then he and Democrat Joe Biden shifted their focus to three Northern industrial states ? Wisconsin, Michigan and Pennsylvania ? that could prove crucial in determining who ...

Legal Compliance

11/01/2020

A vast swath of West Texas has been without an abortion clinic for more than six years. Planned Parenthood plans to change that with a health center it opened recently in Lubbock. It's a vivid example of how abortion-rights groups are str...

Legal Compliance

10/24/2020

President Donald Trump's and Democratic rival Joe Biden's campaigns are assembling armies of powerful lawyers for the possibility that the race for the White House is decided not at the ballot box but in court. They have been engaging in ...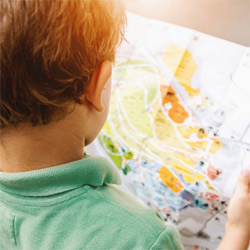 St. Louis Missouri Criminal Defense Lawyer
A National Presence with clients all over the country. For years, The Law Offices of John M. Lynch, LLC, has been committed to providing clients with the attentive service and the strong representation needed to resolve complex criminal defense, personal injury and general litigation issues. And we have achieved and unparalleled level of success. Our St. Louis trial lawyers aggressively defend state and federal cases involving drug crimes, white collar crimes, violent crimes, DWI and other crimes in the St. Louis area and beyond. As our motto states, YOUR SOLUTION BEGINS WITH US. Call us today for your free consulation!"

Any federal crime allegation or arrest can change your life. The consequences for a conviction are severe, including the possibility of fines, property forfeiture, prison time and other punishments. Aggressive representation is needed to defend against charges at the federal level. The Law Offices of John M. Lynch, LLC, offers experienced federal criminal defense for clients in St. Louis, St. Charles and surrounding communities in Missouri, Illinois and the nation. Our law firm has a proven record of success for cases involving serious federal charges.