GOP candidate asks North Carolina court to declare he won
Legal Compliance
The Republican in the nation's last undecided congressional race asked a North Carolina court Thursday to require that he be declared the winner because the now-defunct state elections board didn't act.

A lawsuit by GOP candidate Mark Harris claims the disbanded elections board had been declared unconstitutional, so its investigation into alleged ballot fraud by an operative hired by the Republican's campaign was invalid.

The elections board was dissolved Dec. 28 by state judges who in October declared its makeup unconstitutional but had allowed investigations to continue. A revamped board doesn't officially come into existence until Jan. 31.

"Time is of the essence," Harris' lawsuit states. Because the new elections board won't be created for weeks, "the uniform finality of a federal election is endangered by the State Board's actions and the citizens of the 9th District have no representation in Congress."

State elections staffers on Wednesday said a planned Jan. 11 evidentiary hearing to outline what investigators have found since November's election had to be postponed due to the lack of a board authorized to subpoena witnesses and hold hearings.

The investigation is continuing, however, with Harris being interviewed for two hours Thursday as all other U.S. House winners were sworn into office in Washington.

"We certainly want to help in any way we can with any investigation to get to the bottom of it, but we believe that, again, that I should be certified," Harris said. "We don't believe that the number of ballots in question would change the outcome of this election and we believe, again, that that is the standard ultimately that the board of elections looks to."

Harris narrowly led Democrat Dan McCready in unofficial vote counts, but the elections board refused to certify him as the winner amid an unusually large number of unused absentee ballots and a large advantage in absentees favoring the Republican in two of the 9th congressional district's rural counties.
Related listings
Legal Compliance

12/31/2018

Former Nissan chairman Carlos Ghosn will be detained at least through Jan. 11, the Tokyo District Court said Monday, as the once revered auto industry figure faces allegations that have marked a stunning downfall.Ghosn, who led Nissan Motor Co. for t...

Legal Compliance

12/20/2018

The North Carolina law detailing a new voter photo identification requirement got challenged in court Wednesday mere moments after the Republican-led General Assembly completed the override of Democratic Gov. Roy Cooper's veto of the measure.Six vote...

Legal Compliance

12/14/2018

India's top court on Friday rejected petitions by activists seeking a probe into the government purchase of 36 Rafale fighter jets from France. Chief Justice Ranjan Gogoi said there was no reason to doubt the government's decision-making process in t...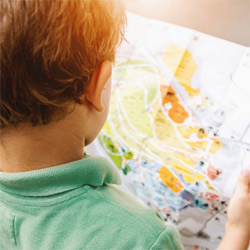 New York Commercial Litigation Law Firm - Woods Lonergan PLLC
Founded in 1993 by Managing Partner James F. Woods, Woods Lonergan PLLC has built a strong reputation as a resourceful and industrious firm that provides clients with clear, concise, and straightforward answers to their most challenging legal issues. Partner Lawrence R. Lonergan, who joined the firm in 2008, has been a friend and colleague to Mr. Woods for over 40 years and shares the same business philosophy. Woods Lonergan PLLC's collective experience and expertise enables the firm to expeditiously and effectively analyze the increasing challenges clients face in an evolving business and legal world, in many instances, avoiding unnecessary time and expense to our clients. Our mission is simple: provide cutting-edge expertise and sound advice in select areas of the law for corporate and business clients. We thrive on providing each client with personalized attention, forceful representation, and a collaborative team effort that embraces collective knowledge.