Federal judge sends suit over pipeline back to state court
Legal Compliance
A federal judge has sent back to North Dakota state court a lawsuit alleging the environmental group Greenpeace conspired against the Dakota Access oil pipeline.

The two sides had agreed to the move, and U.S. District Judge Daniel Hovland recently signed off on it.
Texas-based pipeline developer Energy Transfer Partners maintains Greenpeace and others should be held responsible for trying to disrupt pipeline construction and damage the company's reputation and finances. Greenpeace accuses ETP of using the legal system to bully critics.

Greenpeace had cited federal law dealing with court jurisdiction to try to get the state lawsuit moved to federal court, where the group had already prevailed against racketeering claims alleged by ETP. But ETP disputed Greenpeace's argument, and the group late last week acknowledged the company was correct.
Related listings
Legal Compliance

05/01/2019

The Environmental Protection Agency reaffirmed Tuesday that a popular weed killer is safe for people, as legal claims mount from Americans who blame the herbicide for their cancer.The EPA's draft conclusion Tuesday came in a periodic review of ...

Legal Compliance

04/15/2019

Six people appeared in a New Zealand court Monday on charges they illegally redistributed the video a gunman livestreamed as he shot worshippers at two mosques last month.Christchurch District Court Judge Stephen O'Driscoll denied bail to busin...

Legal Compliance

04/12/2019

In a major reversal, South Korea's Constitutional Court on Thursday ordered the easing of the country's decades-old ban on most abortions, one of the strictest in the developed world.Abortions have been largely illegal in South Korea since 1953, thou...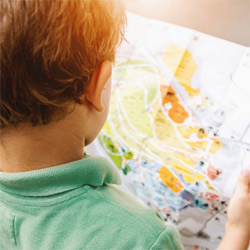 New York Commercial Litigation Law Firm - Woods Lonergan PLLC
Founded in 1993 by Managing Partner James F. Woods, Woods Lonergan PLLC has built a strong reputation as a resourceful and industrious firm that provides clients with clear, concise, and straightforward answers to their most challenging legal issues. Partner Lawrence R. Lonergan, who joined the firm in 2008, has been a friend and colleague to Mr. Woods for over 40 years and shares the same business philosophy. Woods Lonergan PLLC's collective experience and expertise enables the firm to expeditiously and effectively analyze the increasing challenges clients face in an evolving business and legal world, in many instances, avoiding unnecessary time and expense to our clients. Our mission is simple: provide cutting-edge expertise and sound advice in select areas of the law for corporate and business clients. We thrive on providing each client with personalized attention, forceful representation, and a collaborative team effort that embraces collective knowledge.