Democrats: Abortion rulings may be 'a blessing in disguise'
Legal Compliance
Democratic candidates have decried North Carolina's newly reinstated abortion restrictions after a federal judge allowed a state law banning nearly all abortions after 20 weeks of pregnancy to go into effect.

But some North Carolina Democrats say the ruling earlier this month — the latest fallout of the June U.S. Supreme Court decision eliminating federal abortion protections — might be the catalyst their party needed to reinvigorate its political prospects in what was shaping up to be a losing year.

"I do think it's a blessing in disguise for Democrats," said Morgan Jackson, consultant to powerful North Carolina Democrats like Gov. Roy Cooper and Attorney General Josh Stein. "It was a horrible policy decision that set back decades and decades of progress for women, but at that same time, it has given Democrats a renewed optimism about this year."

U.S. District Judge William Osteen ruled Aug. 17 that the U.S. Supreme Court decision overturning Roe v. Wade erased the legal foundation for his 2019 ruling that had placed an injunction on the 1973 state law banning abortions after 20 weeks. Though the law allows leeway for urgent medical emergencies that threaten the patient's life or "create serious risk of substantial and irreversible physical impairment," it does not grant exceptions for rape or incest.

The judge's decision comes as North Carolina is preparing to vote this fall on its entire state legislature, two state supreme court races, all 14 U.S. House seats and a high-profile U.S. Senate contest.
Related listings
Legal Compliance

08/12/2022

Recently retired Supreme Court Justice Stephen Breyer has become the honorary co-chairman of a nonpartisan group devoted to education about the Constitution, joining Justice Neil Gorsuch at a time of intense political polarization and rising skeptici...

Legal Compliance

08/05/2022

A Florida woman who was acquitted of murdering her husband, a prominent official at the University of Central Florida, was sentenced Friday to a year of probation for tampering with evidence.A judge sentenced Danielle Redlick in state court in Orland...

Legal Compliance

07/24/2022

South Carolina can continue enforcing its six-week abortion ban after a judge on Tuesday denied a request to temporarily block it amid a legal battle that is now headed to the state Supreme Court.Since the U.S. Supreme Court ended the federal right t...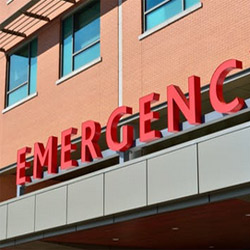 Nicholas C. Minshew - Minshew & Ahluwalia LLP
<Nicholas C. Minshew, Attorney at Law, concentrates his practice in the area of Family Law including divorce, separation, child support, child custody, alimony, division of property, separation agreements, domestic violence, prenuptial agreements, and child support enforcement & modification. Mr. Minshew provides legal services to clients in Washington, D.C., and throughout Maryland, including Montgomery County, Frederick County, and Prince George's County.

Mr. Minshew obtained his Juris Doctorate degree from the American University, Washington College of Law in 2000, where he worked as an editor for the Administrative Law Review. After receiving his law degree, Mr. Minshew worked as an attorney for the global law firm of Morgan, Lewis & Bockius LLP, and for Leonard Street & Deinard LLP representing companies in Federal proceedings. During that time, Mr. Minshew redirected his focus to provide legal services directly to individuals and families.