CA judge halts district policy requiring parents be told if kids change pronouns
Legal Compliance
A judge on Wednesday halted a Southern California school district from requiring parents to be notified if their children change their gender identification or pronouns at school.

San Bernardino County Superior Court Judge Thomas S. Garza ruled after California Attorney General Rob Bonta sued the Chino Valley Unified School District for adopting a policy requiring schools to tell parents when their children change their pronouns or use a bathroom of a gender other than the one listed on their official paperwork.

"Today's decision by the San Bernardino Superior Court rightfully upholds the state rights of our LGBTQ+ students and protects kids from harm by immediately halting the board's forced outing policy," Attorney General Rob Bonta said in a statement.

Garza's order halts the district's policy while Bonta's lawsuit continues. During a court hearing Wednesday, Garza raised questions about why the policy came up in the first place and how it protected students.

Full details of the order were not immediately available. The next court hearing on the issue was scheduled for Oct. 13.

Sonja Shaw, president of the Chino Valley Unified board of education, said she was disappointed by the ruling but hopes the case will bring attention to the issue. She said she and other parents feel state officials are limiting their ability to be involved in their children's education on issues ranging from gender identification to curriculum.

"I don't understand why they are so gung ho on this issue, but everything else we have to inform the parents about," Shaw said. "There is obviously an issue and parents are concerned."

Chino Valley Unified, which serves 27,000 students about 35 miles (55 kilometers) east of Los Angeles, is one of several that requires parents to be informed if their children are transgender. The district passed the policy this summer, saying it supported the rights of parents to be involved in their children's care and education.
Related listings
Legal Compliance

09/06/2023

After a visit to a warehouse where Hawaiian Electric Company is housing power poles and electrical equipment that may be key to the investigation of last month's devastating fires on Maui, lawyers for Lahaina residents and business owners told ...

Legal Compliance

08/30/2023

Chemical and consumer product manufacturer 3M has agreed to pay $6 billion to settle numerous lawsuits from U.S. service members who say they experienced hearing loss or other serious injuries after using faulty earplugs made by the company.The settl...

Legal Compliance

08/26/2023

The U.S. Department of Justice on Thursday sued SpaceX, the rocket company founded and run by Elon Musk, for alleged hiring discrimination against refugees and people granted asylum.The complaint, filed in an administrative court within the departmen...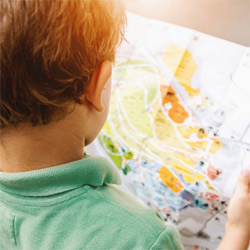 St. Louis Missouri Criminal Defense Lawyer
A National Presence with clients all over the country. For years, The Law Offices of John M. Lynch, LLC, has been committed to providing clients with the attentive service and the strong representation needed to resolve complex criminal defense, personal injury and general litigation issues. And we have achieved and unparalleled level of success. Our St. Louis trial lawyers aggressively defend state and federal cases involving drug crimes, white collar crimes, violent crimes, DWI and other crimes in the St. Louis area and beyond. As our motto states, YOUR SOLUTION BEGINS WITH US. Call us today for your free consulation!"

Any federal crime allegation or arrest can change your life. The consequences for a conviction are severe, including the possibility of fines, property forfeiture, prison time and other punishments. Aggressive representation is needed to defend against charges at the federal level. The Law Offices of John M. Lynch, LLC, offers experienced federal criminal defense for clients in St. Louis, St. Charles and surrounding communities in Missouri, Illinois and the nation. Our law firm has a proven record of success for cases involving serious federal charges.