Australia's High Court hears what may be Pell's last appeal
Legal Compliance
The most senior Catholic to be convicted of child sex abuse took his appeal to Australia's highest court Wednesday in potentially his last bid to clear his name.

Cardinal George Pell was sentenced a year ago to six years in prison for molesting two 13-year-old choirboys in Melbourne's St. Patrick's Cathedral while he was the city's archbishop in the late 1990s.

He was convicted by the unanimous verdict of a Victoria state County Court jury in December 2018 after a jury in an earlier trial was deadlocked.

A Victoria Court of Appeal rejected his appeal against his convictions in a 2-1 majority decision in August last year.

Pope Francis' 78-year-old former finance minister is arguing before the High Court that the guilty verdicts were unreasonable and could not be supported by the whole of the evidence from more than 20 prosecution witnesses who include priests, altar servers and former choirboys.

Seven judges are hearing the case over two days.

Pell's lawyer Bret Walker told the judges that there had been a "reversal of onus" in which Pell was expected to prove the offending didn't happen instead of prosecutors proving the crimes were committed beyond reasonable doubt.

"That is a wrong question which sends the inquiry onto a terribly damaging wrong route," Walker said.

Walker said the allegations that Pell had molested the two boys in a priests' sacristy moments after a Mass could not be proved if the jury had accepted the evidence of sacristan Maxwell Potter and Monsignor Charles Portelli.

Potter had testified that the sacristy was kept locked during Masses and Portelli had given evidence that he was always with Pell while he was dressed in his archbishop's robes.
Related listings
Legal Compliance

03/02/2020

The Hope Medical Group for Women in northern Louisiana fields phone calls every day from anxious pregnant women who ask if abortion is still legal and if the clinic, one of only three that provides abortions in the state, is still open.Despite the pr...

Legal Compliance

02/10/2020

An Arizona judge has ordered one part of state government to reimburse another part for over $982,000 in attorney fees and other legal costs in a court case stemming from a real estate development.The ruling Wednesday by Tax Court Judge Judge Christo...

Legal Compliance

02/02/2020

A key accuser in the New York City rape trial of Harvey Weinstein broke down in tears on the witness stand on Monday during an exhaustive cross-examination over the nature of her relationship with the once-powerful movie mogul.The drama, which ...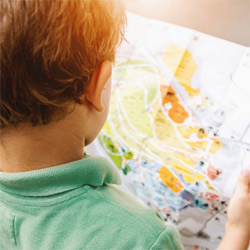 New York Commercial Litigation Law Firm - Woods Lonergan PLLC
Founded in 1993 by Managing Partner James F. Woods, Woods Lonergan PLLC has built a strong reputation as a resourceful and industrious firm that provides clients with clear, concise, and straightforward answers to their most challenging legal issues. Partner Lawrence R. Lonergan, who joined the firm in 2008, has been a friend and colleague to Mr. Woods for over 40 years and shares the same business philosophy. Woods Lonergan PLLC's collective experience and expertise enables the firm to expeditiously and effectively analyze the increasing challenges clients face in an evolving business and legal world, in many instances, avoiding unnecessary time and expense to our clients. Our mission is simple: provide cutting-edge expertise and sound advice in select areas of the law for corporate and business clients. We thrive on providing each client with personalized attention, forceful representation, and a collaborative team effort that embraces collective knowledge.