Alaska denied oil check benefits to gay couples, dependents
Legal Compliance
Alaska discriminated against some same-sex spouses for years in wrongfully denying them benefits by claiming their unions were not recognized even after courts struck down same-sex marriage bans, court documents obtained by The Associated Press show.

The agency that determines eligibility for the yearly oil wealth check paid to nearly all Alaska residents denied a dividend for same-sex spouses or dependents of military members stationed in other states for five years after a federal court invalidated Alaska's ban on same-sex marriage in 2014, and the Supreme Court legalized the unions nationwide in June 2015, the documents show.

In one email from July 2019, a same-sex spouse living out-of-state with his military husband was denied a check because "unfortunately the state of Alaska doesn't recognize same sex marriage yet," employee Marissa Requa wrote to a colleague, ending the sentence with a frown face emoji.

This Permanent Fund Dividend Division practice continued until Denali Smith, who was denied benefits appealed and asked the state to start including her lawyer in its correspondence.

Smith later sued the state, seeking an order declaring that state officials violated the federal court decision and Smith's constitutional rights to equal protection and due process

Smith and the state on Wednesday settled the lawsuit. Alaska admitted denying benefits to same-sex military spouses and dependents for five years in violation of the permanent injunction put in place by the 2014 U.S. District Court decision. The state also vowed to no longer use the outdated state law, to deny military spouses and dependents oil checks going forward, and updated enforcement regulations.

There were no financial terms to the settlement. In fact, Smith had to pay $400 out of pocket to file the federal lawsuit to get her oil check, and her attorney worked pro bono.

In Alaska, the oil wealth check is seen as an entitlement that people use to buy things like new TVs or snowmobiles, fund college savings accounts or, in rural Alaska, weather high heating and food costs. The nest-egg fund, seeded with oil money, has grown into billions of dollars. A portion traditionally goes toward the checks, but the amount varies. Last year, nearly every single resident received $992. The year before, the amount was $1,606.

About 800 pages of emails provided by the state for the lawsuit show a clear misunderstanding or outright disregard of the 2014 precedent and reluctance to reach out to the attorney general's office for guidance.
Related listings
Legal Compliance

04/02/2021

A former Iowa wastewater treatment plant official has been sentenced to three months in federal prison for manipulating water sample test results to ensure plant discharges into the Missouri River met federal requirements. Jay Niday, 63, of Sergeant ...

Legal Compliance

03/31/2021

A Utah judge has ruled that The Church of Jesus Christ of Latter-day Saints did not interfere in a death row inmate's 2015 trial when it laid out ground rules for what local church leaders could say before they testified as character witnesses ...

Legal Compliance

03/25/2021

Lawyers for a commission investigating corruption in South Africa have asked the country's highest court to jail former president Jacob Zuma for two years for failing to cooperate with its probe. The commission of inquiry into high-level graft,...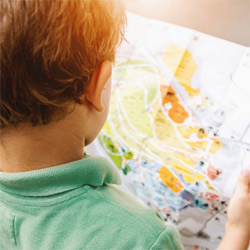 St. Louis Missouri Criminal Defense Lawyer
A National Presence with clients all over the country. For years, The Law Offices of John M. Lynch, LLC, has been committed to providing clients with the attentive service and the strong representation needed to resolve complex criminal defense, personal injury and general litigation issues. And we have achieved and unparalleled level of success. Our St. Louis trial lawyers aggressively defend state and federal cases involving drug crimes, white collar crimes, violent crimes, DWI and other crimes in the St. Louis area and beyond. As our motto states, YOUR SOLUTION BEGINS WITH US. Call us today for your free consulation!"

Any federal crime allegation or arrest can change your life. The consequences for a conviction are severe, including the possibility of fines, property forfeiture, prison time and other punishments. Aggressive representation is needed to defend against charges at the federal level. The Law Offices of John M. Lynch, LLC, offers experienced federal criminal defense for clients in St. Louis, St. Charles and surrounding communities in Missouri, Illinois and the nation. Our law firm has a proven record of success for cases involving serious federal charges.