Supreme Court: Justices healthy and trying to stay that way
Law Review
The Supreme Court reported Friday that the nine justices are healthy and trying to stay that way.

To that end, when the court held its regularly scheduled private conference Friday morning, some of the justices participated remotely, and those who were in the building did not engage in the tradition of shaking hands, court spokeswoman Kathy Arberg said.

The court plans to issue opinions Monday in cases argued during the fall and winter without taking the bench, Arberg said. The last time that happened was when the court decided Bush v. Gore late in the evening of Dec. 12, 2000, essentially settling the disputed 2000 presidential election in favor of Republican George W. Bush.

Arberg wouldn't say who showed up in person Friday to the justices' conference room, adjacent to Chief Justice John Roberts' office. Six of the nine justices are 65 and older, at higher risk of getting very sick from the illness, according to the Centers for Disease Control and Prevention. Justices Ruth Bader Ginsburg, who turned 87 on Sunday, and Stephen Breyer, 81, are the oldest members of the court.

Justice Brett Kavanaugh, 54, flew on a commercial flight last week between Washington, D.C., and Louisville, Kentucky, for a ceremony in honor of U.S. District Judge Justin Walker, a former law clerk whom President Donald Trump named to the federal bench last year.
Related listings
Dozens of Missouri lawmakers have asked the state Supreme Court to undo new rules limiting when judges can impose bail, a move that was aimed at reducing court costs that can derail the lives of low-income defendants. More than 80 legislators signed ...

A Hong Kong court that had struck down a ban on face masks at protests said Friday that the government could enforce it for one week, as police readied for any unrest during keenly contested elections this weekend.The High Court granted the temporary...

The European Union's top court ruled Tuesday that there are reasons to question the independence of a new judicial chamber in Poland that monitors and potentially punishes judges.However, the European Court of Justice left it to Poland's highest cour...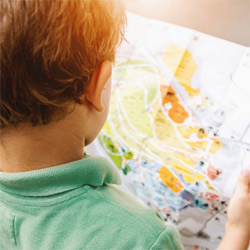 New York Commercial Litigation Law Firm - Woods Lonergan PLLC
Founded in 1993 by Managing Partner James F. Woods, Woods Lonergan PLLC has built a strong reputation as a resourceful and industrious firm that provides clients with clear, concise, and straightforward answers to their most challenging legal issues. Partner Lawrence R. Lonergan, who joined the firm in 2008, has been a friend and colleague to Mr. Woods for over 40 years and shares the same business philosophy. Woods Lonergan PLLC's collective experience and expertise enables the firm to expeditiously and effectively analyze the increasing challenges clients face in an evolving business and legal world, in many instances, avoiding unnecessary time and expense to our clients. Our mission is simple: provide cutting-edge expertise and sound advice in select areas of the law for corporate and business clients. We thrive on providing each client with personalized attention, forceful representation, and a collaborative team effort that embraces collective knowledge.