Senator asks court to declare Duterte arrest order illegal
Law Review
A Philippine senator who has taken refuge in the Senate to avoid an arrest order by President Rodrigo Duterte asked the Supreme Court on Thursday to declare the order illegal and called on the military to defy it.

Sen. Antonio Trillanes IV, Duterte's fiercest critic in Congress, told the high court in a petition that Duterte's proclamation voiding his 2011 amnesty for links to failed coup attempts and ordering his arrest was baseless.

"Their basis for this proclamation is a big lie," Trillanes told reporters in the Senate building, where he has remained since Duterte's order was made public Tuesday. "It's bogus, they only wanted to pin me down for being a critic of Mr. Duterte."

Known for his temper and outbursts against critics, Duterte has openly expressed anger against Trillanes, who has accused him of large-scale corruption and involvement in illegal drugs. Duterte has repeatedly denied the allegations.

The standoff has unfolded while Duterte is on a visit to Israel and Jordan. He is scheduled to fly home on Sunday.

The Department of Justice said Duterte voided Trillanes's amnesty because the senator did not file a formal amnesty application and admit guilt for his role in past coup attempts.
Related listings
The California Supreme Court on Thursday made it easier for some immigrant children who are abused or abandoned by a parent to seek a U.S. visa to avoid deportation in a ruling that advocates said would help thousands of children.State judges cannot ...

A North Carolina Supreme Court candidate's lawsuit against Republican legislators over a law preventing him from having his party listed on November ballots is returning to court.A judge scheduled a Wake County hearing Monday to consider requests by ...

The filing period has begun for a special election for the West Virginia Supreme Court.The filing period for the unexpired seat of former Justice Menis Ketchum started Monday and runs through Aug. 21. The special election will be held concurrently wi...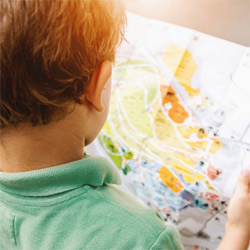 New York Commercial Litigation Law Firm - Woods Lonergan PLLC
Founded in 1993 by Managing Partner James F. Woods, Woods Lonergan PLLC has built a strong reputation as a resourceful and industrious firm that provides clients with clear, concise, and straightforward answers to their most challenging legal issues. Partner Lawrence R. Lonergan, who joined the firm in 2008, has been a friend and colleague to Mr. Woods for over 40 years and shares the same business philosophy. Woods Lonergan PLLC's collective experience and expertise enables the firm to expeditiously and effectively analyze the increasing challenges clients face in an evolving business and legal world, in many instances, avoiding unnecessary time and expense to our clients. Our mission is simple: provide cutting-edge expertise and sound advice in select areas of the law for corporate and business clients. We thrive on providing each client with personalized attention, forceful representation, and a collaborative team effort that embraces collective knowledge.