High Court overturns city mandate on construction projects
Law Review
A divided Ohio Supreme Court has upheld a state law invalidating a Cleveland requirement that public construction contractors hire city residents for a portion of work on projects.

A 2003 Cleveland ordinance mandates that residents must perform 20% of the total hours on public construction projects over $100,000.

The GOP-controlled Legislature approved a bill in 2016 stripping local governments of the ability to impose such residency requirements on contractors. The high court on Tuesday sided with the state in a 4-3 decision.

Mayor Frank Jackson says the city will ask the Court to reconsider the ruling immediately.

Cleveland City Council President Kevin Kelley says the ruling is an attack on "the ability of cities to help life people out of poverty and establish careers.
Related listings
The Kansas Supreme Court's chief justice plans to retire before the end of the year, allowing first-year Democratic Gov. Laura Kelly to leave a bigger mark on the state's highest court than her conservative Republican predecessors.Chief Justice Lawto...

The Supreme Court will consider reviving a Montana program that gives tax credits to people who donate to private-school scholarships. The state's highest court had struck down the program because it violated the Montana constitution's ba...

The Supreme Court enters its final week of decisions with two politically charged issues unresolved, whether to rein in political line-drawing for partisan gain and allow a citizenship question on the 2020 census.Both decisions could affect the distr...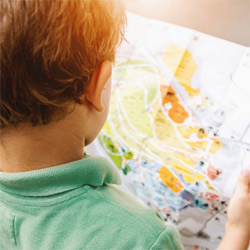 New York Commercial Litigation Law Firm - Woods Lonergan PLLC
Founded in 1993 by Managing Partner James F. Woods, Woods Lonergan PLLC has built a strong reputation as a resourceful and industrious firm that provides clients with clear, concise, and straightforward answers to their most challenging legal issues. Partner Lawrence R. Lonergan, who joined the firm in 2008, has been a friend and colleague to Mr. Woods for over 40 years and shares the same business philosophy. Woods Lonergan PLLC's collective experience and expertise enables the firm to expeditiously and effectively analyze the increasing challenges clients face in an evolving business and legal world, in many instances, avoiding unnecessary time and expense to our clients. Our mission is simple: provide cutting-edge expertise and sound advice in select areas of the law for corporate and business clients. We thrive on providing each client with personalized attention, forceful representation, and a collaborative team effort that embraces collective knowledge.