Court weighs challenge to Colorado discrimination law
Law Review
A Colorado web designer should not have to create wedding websites for same-sex couples under the state's anti-discrimination law because it would amount to forced speech that violates her religious beliefs, a lawyer told an appeals court Monday.

Kristen Waggoner, a lawyer for Alliance Defending Freedom, told a three-judge panel of the 10th U.S. Circuit Court of Appeals in Denver that the issue for designer Lorie Smith, who is a Christian, is the message and not the customer.

"No one should be forced to express a message that violates their convictions," Waggoner said during the virtual hearing. She is trying to revive a lawsuit challenging the state's law, which her group also targeted on behalf of Colorado baker Jack Phillips in a case decided in 2018 by the U.S. Supreme Court.

The high court decided the Colorado Civil Rights Commission had acted with anti-religious bias against Phillips after he refused to bake a cake for two men who were getting married. But it did not rule on the larger issue of whether a business can invoke religious objections to refuse service to LGBT people.

On Monday, Chief Judge Timothy Tymkovich asked what Smith would do if she was approached by a straight wedding planner asking her to create four heterosexual wedding sites and one for a same-sex wedding. Waggoner said Smith would not take that job.

Colorado Solicitor General Eric Olson questioned whether Smith should even be allowed to challenge the law since she has not started offering wedding websites yet.

But if she did, he said her argument would mean she would refuse to create a website for a hypothetical same-sex couple named Alex and Taylor but agree to make the same one for an opposite sex couple with the same names. He said that would be discrimination under the Colorado Anti-Discrimination Act, which prohibits discrimination on the basis of sexual orientation.
Related listings
The Supreme Court is leaving in place a decision that allowed a lawsuit to move forward against a Kentucky clerk who was jailed in 2015 after refusing to issue marriage licenses to same-sex couples.The high court said Monday it would not take the cas...

The Alaska Supreme Court on Friday rejected as unconstitutional former Gov. Bill Walker's proposal to use bonding to pay Alaska's oil and gas tax credit obligations. The court, in a written ruling, said the plan, which was approved by the...

Less than 24 hours before a court order would have required five Seattle media companies to turn over unpublished protest photos and videos to police, the state Supreme Court has granted them a temporary respite. A Washington state Supreme Court comm...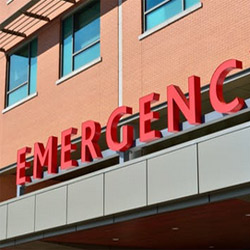 Chicago Firm Covers Bankruptcy in the Wake of COVID-19
The COVID-19 pandemic has damaged the economy, leaving many families and business owners worried about how they will pay for even the most basic expenses. In the midst of this crisis, you might be considering filing for bankruptcy or wondering how COVID-19 will affect an existing bankruptcy filing. No matter your situation, Chicago Bankruptcy Law Firm of Daniel J. Winter is here to help give you the answers and assistance that you need. We are more than happy to explain to anyone in financial distress exactly what their options are. We offer the "Touchless Bankruptcy" so you don't have to leave your home to consult with us!

We can help you make sense of your student loans, at each step of the process. We can guide you and give you options that the lenders don't tell you about. From choosing a school for your child, planning to try to minimize the debt, to selecting the types of loans from what is available, to helping with repayment plans, we can help you manage all parts of the college financial process. We can also help when student loans spin out of control.