San Francisco Copyright Lawyers - Onu Law Firm
California Law Firm
Our Firm has established a reputation for enforcing and protecting trademarks in the marketplace with enforcement actions in Federal and State courts throughout the United States as well as at the Trademark Trial and Appeal Board. San Francisco Trademark Infringement Law Firm Our Firm can also assist you with managing and securing trademarks as well as with trademark licensing in an effort to maximize the value of your intellectual property. Accordingly, although not exhaustive, we represent national, regional, and local clients on the following matters:
Trademark Infringement
Trademark Clearance Search and Selection Filing and Registration with the United States Patent and Trademark Office (USPTO), including Intent to Use and Use in Commerce applications
Filing and Registration with the California Secretary of State Canada,
Madrid Protocol & Foreign Filings Prosecution and Maintenance of Trademark Applications and Registrations.
Structuring Licensing, Development, and Distribution Agreements
Trademark and Brand Strategy
Fair use advice
Trademark Advertising
Counseling
Anti-counterfeiting
If you need assistance with clearance searches, trademark applications, portfolio management, and enforcement and protection through litigation or other dispute resolution mechanisms.
Related listings
Law Firm Directory

California

Bullard & Powell, APC., is one of the Inland Empire's premier criminal defense and personal injury law firms.

Law Firm Directory

California

Humans have long had a fascination with collecting and preserving flowers, a practice believed to date back to ancient civilizations. Flowers of the time were often found framed behind glass in elaborate arrangements, sometimes with pieces of ribbon ...

Law Firm Directory

California

Use and development of land today involves a complex and constantly changing scheme of governmental land use regulations. Property owners and real estate developers-in fact, any business which uses real property in the course of its business-face a f...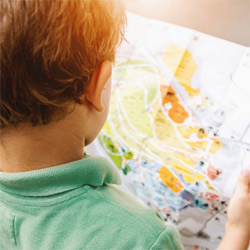 St. Louis Missouri Criminal Defense Lawyer
A National Presence with clients all over the country. For years, The Law Offices of John M. Lynch, LLC, has been committed to providing clients with the attentive service and the strong representation needed to resolve complex criminal defense, personal injury and general litigation issues. And we have achieved and unparalleled level of success. Our St. Louis trial lawyers aggressively defend state and federal cases involving drug crimes, white collar crimes, violent crimes, DWI and other crimes in the St. Louis area and beyond. As our motto states, YOUR SOLUTION BEGINS WITH US. Call us today for your free consulation!"

Any federal crime allegation or arrest can change your life. The consequences for a conviction are severe, including the possibility of fines, property forfeiture, prison time and other punishments. Aggressive representation is needed to defend against charges at the federal level. The Law Offices of John M. Lynch, LLC, offers experienced federal criminal defense for clients in St. Louis, St. Charles and surrounding communities in Missouri, Illinois and the nation. Our law firm has a proven record of success for cases involving serious federal charges.
Business News