Onu Law Firm
California Law Firm
Related listings
Law Firm Directory

California

At the Law Offices of Michael Weiser, I represent individuals in security clearance and national security matters. My firm is committed to providing the most compassionate, efficient, and effective representation for my clients' cases.With 10 y...

Law Firm Directory

California

Anthony P. Alden Anthony Alden's practice focuses on high-stakes commercial litigation, with particular emphasis on complex financial and intellectual property disputes. He has litigated a broad range of disputes, including multiple mortgage-ba...

Law Firm Directory

California

Law Office of Adam J. Richards If you are accused of a criminal offense, you need an attorney who can navigate California's complex network of statutes and regulations. You want someone who is willing to hear your story and not only vigorously ...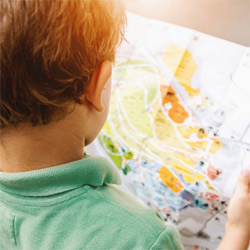 New York Commercial Litigation Law Firm - Woods Lonergan PLLC
Founded in 1993 by Managing Partner James F. Woods, Woods Lonergan PLLC has built a strong reputation as a resourceful and industrious firm that provides clients with clear, concise, and straightforward answers to their most challenging legal issues. Partner Lawrence R. Lonergan, who joined the firm in 2008, has been a friend and colleague to Mr. Woods for over 40 years and shares the same business philosophy. Woods Lonergan PLLC's collective experience and expertise enables the firm to expeditiously and effectively analyze the increasing challenges clients face in an evolving business and legal world, in many instances, avoiding unnecessary time and expense to our clients. Our mission is simple: provide cutting-edge expertise and sound advice in select areas of the law for corporate and business clients. We thrive on providing each client with personalized attention, forceful representation, and a collaborative team effort that embraces collective knowledge.
Business News