Lerner, Piermont & Riverol, P.A.
New Jersey Law Firm
At the personal injury and worker's compensation law firm of Lerner, Piermont & Riverol, P.A., we help people who have been injured in an accident, or as a result of professional negligence. Since 1972, we have committed our practice exclusively to personal injury and civil litigation to help people recover the compensation they deserve when they have suffered harm because of someone else's carelessness, incompetence, negligence or illegal action.
Related listings
Law Firm Directory

New Jersey

Clark & Fox is a law firm with a singular focus on serving the insurance industry. We represent domestic and international insurers in the areas of insurance coverage, defense litigation and reinsurance throughout the United States and its territ...

Law Firm Directory

New Jersey

William J. MetcalfMr. Metcalf has twenty years of experience representing the interests of insurers, reinsurers, and commercial entities in a wide range of legal matters. His practice includes insurance coverage litigation and counseling, commercial,...

Law Firm Directory

New Jersey

Jacob V. HudnutAttorney Jacob V. Hudnut proudly provides a wide range of legal services to businesses and individuals alike. His experience in both the private and public sectors affords him unique strategic insight when meeting his clients' needs.Ja...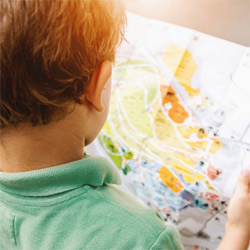 St. Louis Missouri Criminal Defense Lawyer
A National Presence with clients all over the country. For years, The Law Offices of John M. Lynch, LLC, has been committed to providing clients with the attentive service and the strong representation needed to resolve complex criminal defense, personal injury and general litigation issues. And we have achieved and unparalleled level of success. Our St. Louis trial lawyers aggressively defend state and federal cases involving drug crimes, white collar crimes, violent crimes, DWI and other crimes in the St. Louis area and beyond. As our motto states, YOUR SOLUTION BEGINS WITH US. Call us today for your free consulation!"

Any federal crime allegation or arrest can change your life. The consequences for a conviction are severe, including the possibility of fines, property forfeiture, prison time and other punishments. Aggressive representation is needed to defend against charges at the federal level. The Law Offices of John M. Lynch, LLC, offers experienced federal criminal defense for clients in St. Louis, St. Charles and surrounding communities in Missouri, Illinois and the nation. Our law firm has a proven record of success for cases involving serious federal charges.
Business News