Kester Law Group P.L.L.C.
Arizona Law Firm
Gary A. Kester started his career at Maricopa County Prosecutor's Office and transitioned into insurance defense and personal injury. His experience prosecuting criminal offenses and defending insurance claims provides superior knowledge in pursuing your injury claim or defending you from criminal prosecution. For more than a decade Gary A. Kester has been dedicated to helping and representing injury victims, the families of injury victims and those charged with criminal offenses.
During that time he has been handling personal injury and wrongful death cases involving automobiles, trucks colliding with automobiles, trucks colliding with other trucks, premises liability, slip and falls and medical negligence. He has handled over a thousand personal injury matters, in arbitration and trial, and recovered millions for his clients and their families.
Related listings
Law Firm Directory

Arizona

Our team is solely dedicated to helping the elderly, disabled, their caregivers and their families.We take pride in educating our clients and peers on successful aging. We achieve these efforts with a focus on Long-Term Care Planning, Estate Pl...

Law Firm Directory

Arizona

O. Joseph Chornenky O. Joseph Chornenky, P.C., is led by one of the most experienced and well-respected Phoenix criminal defense lawyers. O. Joseph Chornenky has spent over 30 years helping thousands of people accused of federal and state crimes and ...

Law Firm Directory

Arizona

William Foreman William Foreman, P.C. has been defending the rights of Arizona citizens for over twenty years. Attorney William Foreman is Board Certified as a Criminal Law Specialist by the Arizona Board of Legal Specialization and is AV® Peer Revie...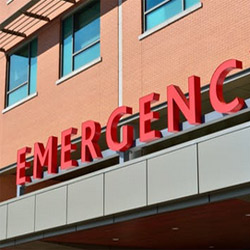 Victorville CA DUI Lawyers - Drunk Driving Defense Attorney
Victorville DUI defense Attorneys - DUI defense will have a long-term effect on anyone's life, making the decision to receive legal representation an easy one. The fact is, most people accused of a DUI are first offenders with no criminal background. Whether this is your first run in with the law or you have had previous convictions, you are in need of a DUI defense attorney.

Our attorneys know the tricky ways to challenge all of the DUI tests and know how to claim improper collection of evidence. We will be able to negotiate on your behalf and free you from charges and help you keep your drivers license. The DUI process can last up to several months, we can make this process easier on you.
Business News