Kaplan and Kaplan - Mark A. Kaplan
Vermont Law Firm
Mark A. Kaplan

Mark, one of the founders of KAPLAN AND KAPLAN, is widely recognized as one of the leading criminal attorneys in the state of Vermont. Mark has extensive experience in federal and state criminal law and has represented individuals on a wide range of charges from drug-related offenses, white color crimes, child pornography, sexual assault, DUI, and robbery. For the past 38 years, Mark has dedicated himself and his time to helping people by improving their quality of life. He acknowledges the profound responsibility he feels for his clients in a complicated and often difficult judicial system and considers it the greatest compliment to hear that his clients feel, "secure having me represent them."

Mark began his legal career in 1972 when he was admitted to the Vermont bar following his graduation from Boston College School of Law. Returning to his home state of Vermont with his wife, Judy, and their young son, Robert, Mark eventually joined his father's law firm. The decade that followed led Mark in a direction he would consider a parallel and equally rewarding path to that of practicing law— politics. From the Burlington Board of Alderman and Human Service Board, to the Vermont House of Representatives, to the Vermont State Senate, and finally as Chairman of the state's Democratic party, Mark enjoyed this opportunity to serve the state of Vermont and devote his time and energy to the political process.

In March, 1983, Mark returned to the private sector forming his own firm with partner, Paul Jarvis. Together, Jarvis and Kaplan committed a majority of their time to resolving criminal cases, both federal and state. Mark is highly regarded for his integrity and ability to see and understand the issues and respond appropriately. He is known to be a thorough defense attorney who cares about his clients. He is dedicated to examining the issues and skillfully leading his clients to an outcome that is fair and reasonable. In working with people from all backgrounds and walks of life, Mark has a keen ability to stay above the fray and treat everyone with the same regard and respect. Mark is the past president of the ACLU-VT and originator of the Vermont Association of Criminal Defense Lawyers. He is a member of the Chittenden County and Vermont Bar Associations, and the Vermont Criminal Rules Advisory Committee, as well as a past member of the Federal Defender Services Advisory Committee. Additionally, Mark has presented training seminars for Vermont attorneys handling federal criminal cases at the request of the Court Administrators Office in Washington, DC. Mark is admitted to practice in Vermont, U.S. District Court for the District of Vermont, U.S. District Court for the Northern District of New York, U.S. District Court for the Eastern District of New York and the U.S. Second Circuit Court of Appeals.

Away from the office, Mark lives in Burlington with his wife Judy. He has two grown children, Robert and Marcy, both of whom, he is proud to report have also become practicing attorneys. He enjoys reading , sailing, and spending time with his grandchildren.
Related listings
Law Firm Directory

06/16/2021

British lawyer Karim Khan was sworn in Wednesday as the new chief prosecutor for the International Criminal Court, pledging to reach out to nations that are not members of the court in his quest to end impunity for atrocities and to try to hold trial...

Law Firm Directory

California

Humans have long had a fascination with collecting and preserving flowers, a practice believed to date back to ancient civilizations. Flowers of the time were often found framed behind glass in elaborate arrangements, sometimes with pieces of ribbon ...

For more than 20 years, the attorneys at Littlepage Booth Leckman have fought for the rights of people injured by defective pharmaceutical drugs or medical devices, environmental disasters, pesticides and other complex civil litigation matters. Their...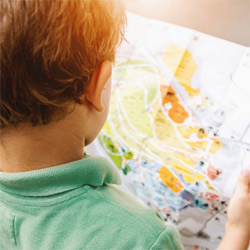 St. Louis Missouri Criminal Defense Lawyer
A National Presence with clients all over the country. For years, The Law Offices of John M. Lynch, LLC, has been committed to providing clients with the attentive service and the strong representation needed to resolve complex criminal defense, personal injury and general litigation issues. And we have achieved and unparalleled level of success. Our St. Louis trial lawyers aggressively defend state and federal cases involving drug crimes, white collar crimes, violent crimes, DWI and other crimes in the St. Louis area and beyond. As our motto states, YOUR SOLUTION BEGINS WITH US. Call us today for your free consulation!"

Any federal crime allegation or arrest can change your life. The consequences for a conviction are severe, including the possibility of fines, property forfeiture, prison time and other punishments. Aggressive representation is needed to defend against charges at the federal level. The Law Offices of John M. Lynch, LLC, offers experienced federal criminal defense for clients in St. Louis, St. Charles and surrounding communities in Missouri, Illinois and the nation. Our law firm has a proven record of success for cases involving serious federal charges.
Business News