Howard A Snader - Howard A Snader
Arizona Law Firm
Howard A Snader

A certified specialist in criminal law by the State Bar of Arizona Board of Legal Specialization since 1995, Mr. Snader has the experience to get results. Working throughout Arizona with his principal practice in the Phoenix, Scottsdale metro area, he began his practice of law in 1990.

As an expert in criminal defense, he has defended hundreds of cases involving DUI and other alcohol related driving offenses and drug offenses, Mr. Snader is also an expert in defending cases involving aggravated assault, domestic violence, gun related crimes, sex crimes, child pornography, internet pornography and fraud. He will take your case seriously. And, as a sole practitioner, he will handle it personally.

Mr. Snader received his J.D. the Northwestern School of Law of Lewis and Clark College in 1987 having previously earned a B.S. in Psychology in 1984 from Arizona State University. He is a member in good standing of the State Bar of Arizona, the Maricopa County Bar Association and the National Association of Criminal Defense Lawyers.

After graduating from law school, Mr. Snader began working as a law clerk and bailiff for the Honorable William T. Moroney of the Maricopa County Superior Court. He later clerked for an insurance defense firm for approximately one year before becoming a prosecutor for the Maricopa County Attorney's Office, prosecuting hundreds of felony and misdemeanor cases.

Mr. Snader became a board certified specialist in criminal law in 1995. He was recertified in 2000. His trial skills are formidable. He has successfully defended several complicated cases lasting months in trial. While an early dismissal is certainly desirable, he will not hesitate to go to trial to get the best results for his clients.

A seasoned criminal law specialist, Mr. Snader knows the system inside and out. He is a former prosecutor, has taught criminal law in several paralegal schools and is a frequent lecturer to law enforcement agencies and other attorneys. He knows the system and he knows the players. He will use his formidable knowledge and experience to fight for you.

Board Certification in Criminal Law

Arizona's Board of Legal Specialization operates under the authority of the State Bar of Arizona. The board awards a specialist certification upon a showing of the attorney's litigation experience, training, recommendations from other attorneys, a written examination, and lengthy background check.

At a minimum, in order to receive specialist certification, an attorney must be licensed to practice law for at least five years with four years of practice in the specialty field (Mr. Snader has over 15 years of experience); have devoted at least the equivalent of 50 percent of a full-time law practice to the specialty field (Mr. Snader's practice is limited to 100% criminal defense); handle a wide variety of cases in the field and a specific number of cases in the specialty field; demonstrate integrity, professionalism and a high degree of competence in the specialty field; have the approval of attorneys, judges and or other professional colleagues in the specialty field and pass a written examination. Specialists must apply for re-certification every five years.

Howard Snader has been a certified specialist in criminal law since 1995.

Howard Snader was recertified as a specialist in criminal law in 2000.

For more than 15 years, Mr. Snader has represented clients facing serious misdemeanor and felony charges.
Areas of Practice

* 100% Criminal Defense
* Theft, Burglary and Fraud
* Stalking and Harassment
* Domestic Violence
* Assault, Aggravated Assault , and Weapons Crimes
* First Time Offense DUI
* Felony Drunk Driving/Repeat Offenders and Extreme DUI
* Drug Offenses
* Sex Crimes
* Prostitution
* Child Pornography and Sex Crimes Against Children
* Sex Offender Registration
* Warrants and Extradition
* Probation Violations and Appeals
* Criminal Law
* DUI/DWI

Certified Legal Specialties

* Criminal Law, State Bar of Arizona Board of Legal Specialization, 1995
* Criminal Law, State Bar of Arizona Board of Legal Specialization, 2000

Bar Admissions

* Arizona, 1987

Education

* Lewis and Clark College Northwestern School of Law, Portland, Oregon
o J.D. – 1987
* Arizona State University
o B.S. – 1984
o Major: Psychology

Honors and Awards

* Specialist Certification, Showing of the Attorney's Litigation Experience

Professional Associations and Memberships

* State Bar of Arizona, Member
* Maricopa County Bar Association, Member
* National Association of Criminal Defense Lawyers, Member

Past Employment Positions

* Hon. William T. Moroney of the Maricopa County Superior Court, Law Clerk
* Maricopa County Attorney's Office, Prosecutor

Call 480-588-5699 or contact me online for an initial consultation to discuss your criminal law matter.
Related listings
Law Firm Directory

California

Sunnyvale, CA Personal Injury Attorney Personal injury attorneys focused on accident cases Our Personal Injury Lawyers have helped our clients get millions of dollars in compensation from settlements and verdicts. Results like these show a successful...

Law Firm Directory

Connecticut

Forte Law Group is one of only a very few law firms within the state of Connecticut that is dedicated to exclusively representing families and children with special needs. Whether you need an attorney to attend your child's PPT meeting, represe...

Sylkatis Law represents individuals in a variety of family law regarding divorce, dissolution, child custody disputes throughout Northeast Ohio including Lorain, Cuyahoga, Erie, Medina and surrounding counties. We understand that family law disputes ...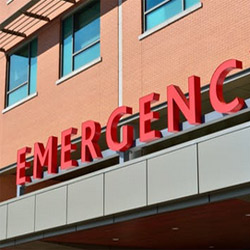 Nicholas C. Minshew - Minshew & Ahluwalia LLP
<Nicholas C. Minshew, Attorney at Law, concentrates his practice in the area of Family Law including divorce, separation, child support, child custody, alimony, division of property, separation agreements, domestic violence, prenuptial agreements, and child support enforcement & modification. Mr. Minshew provides legal services to clients in Washington, D.C., and throughout Maryland, including Montgomery County, Frederick County, and Prince George's County.

Mr. Minshew obtained his Juris Doctorate degree from the American University, Washington College of Law in 2000, where he worked as an editor for the Administrative Law Review. After receiving his law degree, Mr. Minshew worked as an attorney for the global law firm of Morgan, Lewis & Bockius LLP, and for Leonard Street & Deinard LLP representing companies in Federal proceedings. During that time, Mr. Minshew redirected his focus to provide legal services directly to individuals and families.
Business News