Goddard, Scuteri & Delaney - Salem, MA. - Jeffrey T. Scuteri
Massachusetts Law Firm
Jeffrey T. Scuteri

St. Lawrence University, A.B. 1977
Suffolk University School of Law, J.D. 1980

Jeff Scuteri has successfully defended and advised clients on a number of liability and insurance matters for nearly 30 years. With his experience as Essex County District Attorney's Office Special Assistant DA, and as a former public defender for the Massachusetts Defenders Committee – Felony Trial Unit. Jeff is an exceptionally skilled negotiator and litigator. A well known advocate for the underserved, Jeff has also engaged in extensive pro bono work.

A dynamic member of the legal community, Jeff has served on the Essex County Bar Association's Executive Committee, served as Legislative Liaison, and is also Conciliator to the Superior Court Trial Department. He lives with his wife, Jennifer Scuteri, and their five children in Hamilton, Massachusetts.

Email: jtscuteri@gsd-law.com
Related listings
Law Firm Directory

Massachusetts

Charles W. Goddard Boston College, A.B. 1960 (cum laude)Boston University School of Law, LL.B. 1963 (cum laude)Charlie Goddard is an acclaimed insurance defense and personal injury attorney, with over 40 years of practice on the North Shore. Well rec...

Law Firm Directory

Massachusetts

Christopher A. CornettaChris Cornetta is a graduate of Boston University and Suffolk University Law school. Chris is admitted to practice in Massachusetts and before the United States District Court as well as the United States First Circuit Court of...

Law Firm Directory

Massachusetts

Jeremy R. BombardJeremy R. Bombard graduated from the University of Hartford with a B.A. in Political Science in 1996. He earned his J.D. from the New England School of Law in 2007 where he was an Executive Technical Editor of the New England S...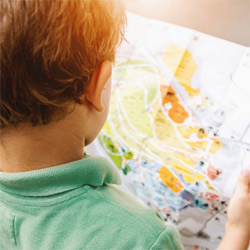 New York Commercial Litigation Law Firm - Woods Lonergan PLLC
Founded in 1993 by Managing Partner James F. Woods, Woods Lonergan PLLC has built a strong reputation as a resourceful and industrious firm that provides clients with clear, concise, and straightforward answers to their most challenging legal issues. Partner Lawrence R. Lonergan, who joined the firm in 2008, has been a friend and colleague to Mr. Woods for over 40 years and shares the same business philosophy. Woods Lonergan PLLC's collective experience and expertise enables the firm to expeditiously and effectively analyze the increasing challenges clients face in an evolving business and legal world, in many instances, avoiding unnecessary time and expense to our clients. Our mission is simple: provide cutting-edge expertise and sound advice in select areas of the law for corporate and business clients. We thrive on providing each client with personalized attention, forceful representation, and a collaborative team effort that embraces collective knowledge.
Business News