Andrew L. Schwartz, P.C.
Georgia Law Firm
When you select a criminal defense attorney, experience and commitment are critical. At Andrew L. Schwartz, P.C., we are problem solvers. Regardless of whether our clients faced criminal or DUI charges, drug charges, probation violations, or traffic violations, we have been there to help Let us advocate for you and help resolve the disruption a criminal charge can bring. By being aggressive and efficient, we can help provide the best solutions to your legal problems.

In a time of unfortunate events, you want to have committed and aggressive attorney who will defend you from the unforgiving criminal convictions and charges. Our criminal defense attorney Andrew L. Schwartz is a highly experienced former prosecutor. The benefits of working with a former prosecutor can greatly enhance your case. We will help carry and relieve the burden that comes with facing criminal charges, so you won't have to carry the burden alone.

Andrew L. Schwartz, P.C. will tenaciously defend you against charges including:
We are experienced in all types of criminal cases, but that's not all we do. We tenaciously fight for your rights, so we take the time to explain your options to make sure that you understand and are involved with the strategies we use regarding your case. You do not have to give up on your future with us by your side. Just like we have a reputation, we know you do too. Let us help you keep your reputation strong and positive.
Address
191 Roswell Street
Marietta, GA 30060
Mailing Address
P.O. BOX 683305
Marietta, GA 30068
Related listings
Law Firm Directory

Georgia

Matthew T. WilsonMatthew T. Wilson was born in Atlanta, Georgia and has lived in the metro Atlanta-area his entire life. He attended college at the University of Georgia, where he graduated in Cum Laude in a mere 3 ½ years. He also studie...

Law Firm Directory

Georgia

Janice Dyels StrongJanice Dyels Strong is President and Chief Counsel of Strong Legal Counsel, P.C. An active member of the State Bar of California and Georgia, Janice has represented global technology and E-commerce companies since 1999. &nbs...

Law Firm Directory

Georgia

Louise MasonThe firm's co-founder, B. Louise Mason, grew up in the Atlanta area. She attended the University of Georgia and the University of Alabama Law School. While in law school, Louise served as Senior Editor to the Alabama Law Revie...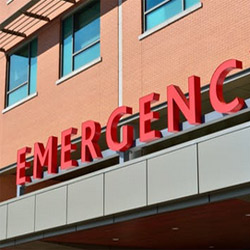 Chicago Firm Covers Bankruptcy in the Wake of COVID-19
The COVID-19 pandemic has damaged the economy, leaving many families and business owners worried about how they will pay for even the most basic expenses. In the midst of this crisis, you might be considering filing for bankruptcy or wondering how COVID-19 will affect an existing bankruptcy filing. No matter your situation, Chicago Bankruptcy Law Firm of Daniel J. Winter is here to help give you the answers and assistance that you need. We are more than happy to explain to anyone in financial distress exactly what their options are. We offer the "Touchless Bankruptcy" so you don't have to leave your home to consult with us!

We can help you make sense of your student loans, at each step of the process. We can guide you and give you options that the lenders don't tell you about. From choosing a school for your child, planning to try to minimize the debt, to selecting the types of loans from what is available, to helping with repayment plans, we can help you manage all parts of the college financial process. We can also help when student loans spin out of control.
Business News