Woods Lonergan PLLC
New York Law Firm
For over 25 years, Woods Lonergan PLLC has established a reputation as a dynamic and industrious law firm that provides its clients with clear, concise, and straightforward answers to their most challenging issues.

Our mission is simple: provide cutting-edge expertise and sound advice in select areas of the law for corporate and business clients. We thrive on providing each client with personalized attention, forceful representation, and a collaborative team effort that embraces collective knowledge.
Related listings
Law Firm Directory

New York

Litigation & Advocacy The Law Office of Jack L. Lester is a litigation and advocacy firm with over 25 years of experience representing tenants, neighborhood associations, community groups, small businesses, co-ops and condo boards in preserving a...

Law Firm Directory

New York

Kommer Bave & Ollman LLP is a general practice law firm, specializing in personal injury claims and litigation, civil litigation, trusts and estates, elder law, guardianship, special needs planning, business law, family law and real estate transa...

Law Firm Directory

New York

Kevin P. ConwayKevin P. Conway is the managing attorney and has practiced law in the financial community for over 26 years. Mr. Conway has enjoyed a high level of success within the securities, futures, and commodity litigation/arbitration area and h...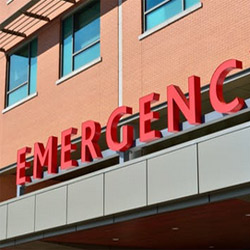 Chicago Firm Covers Bankruptcy in the Wake of COVID-19
The COVID-19 pandemic has damaged the economy, leaving many families and business owners worried about how they will pay for even the most basic expenses. In the midst of this crisis, you might be considering filing for bankruptcy or wondering how COVID-19 will affect an existing bankruptcy filing. No matter your situation, Chicago Bankruptcy Law Firm of Daniel J. Winter is here to help give you the answers and assistance that you need. We are more than happy to explain to anyone in financial distress exactly what their options are. We offer the "Touchless Bankruptcy" so you don't have to leave your home to consult with us!

We can help you make sense of your student loans, at each step of the process. We can guide you and give you options that the lenders don't tell you about. From choosing a school for your child, planning to try to minimize the debt, to selecting the types of loans from what is available, to helping with repayment plans, we can help you manage all parts of the college financial process. We can also help when student loans spin out of control.