Williams & Piatt, LLC
Indiana Law Firm
When Williams & Piatt, LLC was founded, it was focused on ensuring individuals and small businesses received skilled legal representation after they had been wronged or harmed. We have maintained this dedication and we refuse to be outworked in the cases we represent. Our team has helped people who were injured by prescription drugs, business owners who had been defamed, and those who have been hurt due to someone else's negligence and carelessness.
Put 50+ Years of Combined Experience on Your Side
Williams & Piatt, LLC was founded as a firm committed to protecting individuals and small businesses that have been wronged by someone or something not following the basic rules of life and causing harm. From individuals injured by prescription drugs to defamed business owners, Williams & Piatt, LCC stands ready to equalize the odds.

Whatever the circumstances our clients face, we will passionately represent them and fearlessly take on the biggest law firms in the country to do so. We understand that you have a unique story that led you to this point and our determined legal team can help tell your story to the court in pursuit of fair compensation. Our team is focused on providing detailed and compelling advocacy for those who have been wronged.
Related listings
Law Firm Directory

Indiana

Cate , Terry & Gookins LLC is a full service Hamilton County law firm whose attorneys have over 100 years of combined legal experience representing clients throughout the State of Indiana. The attorneys at Cate, Terry & Gookins LLC are known ...

Law Firm Directory

Indiana

Benjamin StevensonAssociate with the firm, Benjamin Stevenson, received his undergraduate degree in Marketing and International Studies from Indiana University, Kelley School of Business and completed the Kelley School of Business Honors Program in 2...

Law Firm Directory

Indiana

Brent ThrelkeldAs founder of the firm, Brent Threlkeld has been practicing law for over 30 years. He received his undergraduate degree from Indiana State University and his J.D. from Indiana University, Indianapolis.In addition to state court a...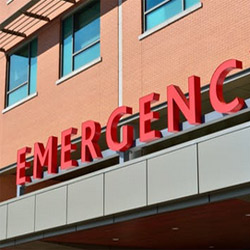 Chicago Firm Covers Bankruptcy in the Wake of COVID-19
The COVID-19 pandemic has damaged the economy, leaving many families and business owners worried about how they will pay for even the most basic expenses. In the midst of this crisis, you might be considering filing for bankruptcy or wondering how COVID-19 will affect an existing bankruptcy filing. No matter your situation, Chicago Bankruptcy Law Firm of Daniel J. Winter is here to help give you the answers and assistance that you need. We are more than happy to explain to anyone in financial distress exactly what their options are. We offer the "Touchless Bankruptcy" so you don't have to leave your home to consult with us!

We can help you make sense of your student loans, at each step of the process. We can guide you and give you options that the lenders don't tell you about. From choosing a school for your child, planning to try to minimize the debt, to selecting the types of loans from what is available, to helping with repayment plans, we can help you manage all parts of the college financial process. We can also help when student loans spin out of control.
Business News