Wilchins Cosentino & Novins LLP
Massachusetts Law Firm
About the Firm

Wilchins Cosentino & Novins LLP is organized into seven major practice areas – Private Client, Litigation, Family Law, Employment Law, Real Estate, Corporate and Financial Services Litigation. Within those practice areas, we offer a wide range of services that help our clients reach their business and personal goals.

Our attorneys are dedicated to providing sophisticated legal services to our clients promptly, efficiently and economically. We serve a wide spectrum of clients, including major corporations, financial institutions, individual entrepreneurs, closely held private companies, not-for-profit corporations, families and individuals. We strive to learn as much as possible about each client's business and the industry in which each client operates.

Our practice is continually evolving to meet the challenges of the marketplace and the needs of our clients.
Related listings
Law Firm Directory

Massachusetts

Douglas F. Seaver Yale University, BA, 1968Georgetown Law Journal, Executive Board, 1972-73Georgetown University, J.D., 1973Doug Seaver's practice includes representing employers in all matters relating to employment law. He regularly counsels on iss...

Law Firm Directory

Massachusetts

Jennifer T. Scuteri University of Massachusetts at Amherst, B.S. 1981 (cum laude)University of San Diego School of Law, J.D. 1981Northeastern University Masters in Accounting, M.A. 1985Boston University School of Law, LL.M. Taxation (concentration in...

Law Firm Directory

Massachusetts

Jeffrey T. Scuteri St. Lawrence University, A.B. 1977Suffolk University School of Law, J.D. 1980Jeff Scuteri has successfully defended and advised clients on a number of liability and insurance matters for nearly 30 years. With his experience as Esse...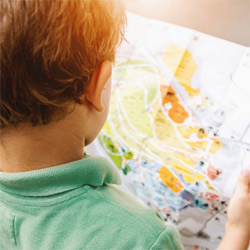 St. Louis Missouri Criminal Defense Lawyer
A National Presence with clients all over the country. For years, The Law Offices of John M. Lynch, LLC, has been committed to providing clients with the attentive service and the strong representation needed to resolve complex criminal defense, personal injury and general litigation issues. And we have achieved and unparalleled level of success. Our St. Louis trial lawyers aggressively defend state and federal cases involving drug crimes, white collar crimes, violent crimes, DWI and other crimes in the St. Louis area and beyond. As our motto states, YOUR SOLUTION BEGINS WITH US. Call us today for your free consulation!"

Any federal crime allegation or arrest can change your life. The consequences for a conviction are severe, including the possibility of fines, property forfeiture, prison time and other punishments. Aggressive representation is needed to defend against charges at the federal level. The Law Offices of John M. Lynch, LLC, offers experienced federal criminal defense for clients in St. Louis, St. Charles and surrounding communities in Missouri, Illinois and the nation. Our law firm has a proven record of success for cases involving serious federal charges.
Business News