Wilchins Cosentino & Novins LLP
Massachusetts Law Firm
About the Firm

Wilchins Cosentino & Novins LLP is organized into seven major practice areas – Private Client, Litigation, Family Law, Employment Law, Real Estate, Corporate and Financial Services Litigation. Within those practice areas, we offer a wide range of services that help our clients reach their business and personal goals.

Our attorneys are dedicated to providing sophisticated legal services to our clients promptly, efficiently and economically. We serve a wide spectrum of clients, including major corporations, financial institutions, individual entrepreneurs, closely held private companies, not-for-profit corporations, families and individuals. We strive to learn as much as possible about each client's business and the industry in which each client operates.

Our practice is continually evolving to meet the challenges of the marketplace and the needs of our clients.
Related listings
Law Firm Directory

Massachusetts

Douglas F. Seaver Yale University, BA, 1968Georgetown Law Journal, Executive Board, 1972-73Georgetown University, J.D., 1973Doug Seaver's practice includes representing employers in all matters relating to employment law. He regularly counsels on iss...

Law Firm Directory

Massachusetts

Jennifer T. Scuteri University of Massachusetts at Amherst, B.S. 1981 (cum laude)University of San Diego School of Law, J.D. 1981Northeastern University Masters in Accounting, M.A. 1985Boston University School of Law, LL.M. Taxation (concentration in...

Law Firm Directory

Massachusetts

Jeffrey T. Scuteri St. Lawrence University, A.B. 1977Suffolk University School of Law, J.D. 1980Jeff Scuteri has successfully defended and advised clients on a number of liability and insurance matters for nearly 30 years. With his experience as Esse...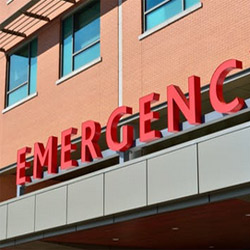 Chicago Firm Covers Bankruptcy in the Wake of COVID-19
The COVID-19 pandemic has damaged the economy, leaving many families and business owners worried about how they will pay for even the most basic expenses. In the midst of this crisis, you might be considering filing for bankruptcy or wondering how COVID-19 will affect an existing bankruptcy filing. No matter your situation, Chicago Bankruptcy Law Firm of Daniel J. Winter is here to help give you the answers and assistance that you need. We are more than happy to explain to anyone in financial distress exactly what their options are. We offer the "Touchless Bankruptcy" so you don't have to leave your home to consult with us!

We can help you make sense of your student loans, at each step of the process. We can guide you and give you options that the lenders don't tell you about. From choosing a school for your child, planning to try to minimize the debt, to selecting the types of loans from what is available, to helping with repayment plans, we can help you manage all parts of the college financial process. We can also help when student loans spin out of control.
Business News