The Law Offices of John M. Lynch, LLC
Missouri Law Firm
The Law Offices of John M. Lynch, LLC, provides strong representation for clients with criminal defense and personal injury needs in St. Louis and neighboring areas of Missouri. Whether you are faced with a drug charge, DWI, white collar crime or personal injury issue, we will aggressively protect your rights. We offer excellent client service and outstanding representation for every case.
Firm founder attorney John M. Lynch, brings a wealth of experience to every issue from his previous work as a narcotics investigator and as an insurance company defense lawyer. Recognized by the judiciary and peers for outstanding legal advocacy in Missouri and other states, attorney Lynch has a record replete with unparalleled success and is frequently selected to lecture on criminal defense topics. Today, he stands ready to lead the way to an effective resolution of your criminal defense or serious personal injury case.
Related listings
Law Firm Directory

Indiana

When Williams & Piatt, LLC was founded, it was focused on ensuring individuals and small businesses received skilled legal representation after they had been wronged or harmed. We have maintained this dedication and we refuse to be outworked in t...

Law Firm Directory

California

Our Firm has established a reputation for enforcing and protecting trademarks in the marketplace with enforcement actions in Federal and State courts throughout the United States as well as at the Trademark Trial and Appeal Board. San Francisco Trade...

Law Firm Directory

New Jersey

At the personal injury and worker's compensation law firm of Lerner, Piermont & Riverol, P.A., we help people who have been injured in an accident, or as a result of professional negligence. Since 1972, we have committed our practice exclusively ...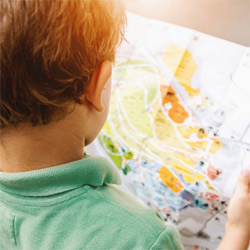 St. Louis Missouri Criminal Defense Lawyer
A National Presence with clients all over the country. For years, The Law Offices of John M. Lynch, LLC, has been committed to providing clients with the attentive service and the strong representation needed to resolve complex criminal defense, personal injury and general litigation issues. And we have achieved and unparalleled level of success. Our St. Louis trial lawyers aggressively defend state and federal cases involving drug crimes, white collar crimes, violent crimes, DWI and other crimes in the St. Louis area and beyond. As our motto states, YOUR SOLUTION BEGINS WITH US. Call us today for your free consulation!"

Any federal crime allegation or arrest can change your life. The consequences for a conviction are severe, including the possibility of fines, property forfeiture, prison time and other punishments. Aggressive representation is needed to defend against charges at the federal level. The Law Offices of John M. Lynch, LLC, offers experienced federal criminal defense for clients in St. Louis, St. Charles and surrounding communities in Missouri, Illinois and the nation. Our law firm has a proven record of success for cases involving serious federal charges.