Riley Williams & Piatt, LLC
Indiana Law Firm
When Riley Williams & Piatt, LLC was founded, it was focused on ensuring individuals and small businesses received skilled legal representation after they had been wronged or harmed. We have maintained this dedication and we refuse to be outworked in the cases we represent. Our team has helped people who were injured by prescription drugs, business owners who had been defamed, and those who have been hurt due to someone else's negligence and carelessness.
Put 50+ Years of Combined Experience on Your Side
Riley Williams & Piatt, LLC was founded as a firm committed to protecting individuals and small businesses that have been wronged by someone or something not following the basic rules of life and causing harm. From individuals injured by prescription drugs to defamed business owners, Riley Williams & Piatt, LCC stands ready to equalize the odds.

Whatever the circumstances our clients face, we will passionately represent them and fearlessly take on the biggest law firms in the country to do so. We understand that you have a unique story that led you to this point and our determined legal team can help tell your story to the court in pursuit of fair compensation. Our team is focused on providing detailed and compelling advocacy for those who have been wronged.
Related listings
Law Firm Directory

Indiana

Cate , Terry & Gookins LLC is a full service Hamilton County law firm whose attorneys have over 100 years of combined legal experience representing clients throughout the State of Indiana. The attorneys at Cate, Terry & Gookins LLC are known ...

Law Firm Directory

Indiana

Benjamin StevensonAssociate with the firm, Benjamin Stevenson, received his undergraduate degree in Marketing and International Studies from Indiana University, Kelley School of Business and completed the Kelley School of Business Honors Program in 2...

Law Firm Directory

Indiana

Brent ThrelkeldAs founder of the firm, Brent Threlkeld has been practicing law for over 30 years. He received his undergraduate degree from Indiana State University and his J.D. from Indiana University, Indianapolis.In addition to state court a...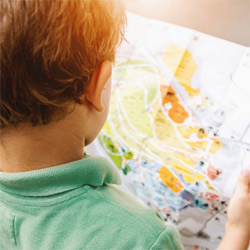 St. Louis Missouri Criminal Defense Lawyer
A National Presence with clients all over the country. For years, The Law Offices of John M. Lynch, LLC, has been committed to providing clients with the attentive service and the strong representation needed to resolve complex criminal defense, personal injury and general litigation issues. And we have achieved and unparalleled level of success. Our St. Louis trial lawyers aggressively defend state and federal cases involving drug crimes, white collar crimes, violent crimes, DWI and other crimes in the St. Louis area and beyond. As our motto states, YOUR SOLUTION BEGINS WITH US. Call us today for your free consulation!"

Any federal crime allegation or arrest can change your life. The consequences for a conviction are severe, including the possibility of fines, property forfeiture, prison time and other punishments. Aggressive representation is needed to defend against charges at the federal level. The Law Offices of John M. Lynch, LLC, offers experienced federal criminal defense for clients in St. Louis, St. Charles and surrounding communities in Missouri, Illinois and the nation. Our law firm has a proven record of success for cases involving serious federal charges.
Business News