Padilla & Rodriguez, L.L.P.
Texas Law Firm
Over the years, clients or their referring attorneys have entrusted our attorneys with very significant cases. Our success as attorneys has always been tied to that of our clients. Listed below are just a few of the types of cases that our attorneys have successfully litigated to judgment following a jury trial or settlement without a jury trial:
Automobile and 18-Wheeler Injuries


18-wheeler made wide right turn cutting off a motorist in a "squeeze" play


18-wheeler backed into oncoming vehicle and resulted in a traumatic brain injury to its driver


Flatbed truck with no side lights backed across a dark highway causing a pickup truck to slam into the flatbed 18-wheeler collision resulting in major orthopedic injuries and closed head injury


An intoxicated company driver killed four family members in an auto collision


Orthopedic injury suffered in bicycle and SUV collision


Property Liability


Burns over 70 to 80% of the body, caused by improperly installed light fixture and building code violations


Child killed in stairwell collapse at an apartment complex


Failure to maintain perimeter security and properly install statutorily required door locks at an apartment complex, which resulted in rape


Inadequate security measures at an apartment complex, which resulted in a rape


A failure to maintain perimeter security at an apartment resulted in a shooting in the parking lot


Inadequate security measures at an apartment complex resulted in a shooting


Inadequate security measures at an apartment complex resulted in a stabbing death


Workplace Injuries


Workplace death inside of a trench excavation


Inadequate safety measures intended to protect highway workers and the negligence of a truck driver


Workplace death caused by negligent exposure to a substance infested with a deadly bacteria


Workplace death caused by exposure to welding fumes


Workplace death caused by suffocation in a tank


2nd and 3rd degree burns over 30% of the body caused by a natural gas well fire


Arm crushed in defective conveyor belt machine


Product Defects


Pharmaceutical marketing defect that resulted in the slow death of a mother of three adult children


Exercise facility failed to properly maintain equipment, which resulted in three herniated cervical (neck) disks


A three vehicle collision caused by a tire detread that resulted in two deaths


Related listings
Trisha English provides quality legal advice to individuals, families, and fiduciaries regarding all aspects of trust and estate litigation, probate, trust and estate administrations, and estate planning. Whether you are looking to establish an estat...

Ryan T. WebsterPractice AreasBusiness LitigationBusiness FormationsContractsBar AdmissionsState Bar of TexasDenton County Bar AssociationEducationLaw School: Oklahoma City University School of Law, J.D., 2008College: Texas A&M University, B.S. (I...

Samuel B. BurkePractice AreasOil and Gas Litigation Personal InjuryLegal Malpractice Employment DiscriminationMedical Malpractice Probate LitigationEminent DomainBar AdmissionsState Bar of Texas, admitted 1998Denton County Bar Association (Director, ...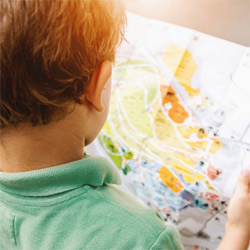 St. Louis Missouri Criminal Defense Lawyer
A National Presence with clients all over the country. For years, The Law Offices of John M. Lynch, LLC, has been committed to providing clients with the attentive service and the strong representation needed to resolve complex criminal defense, personal injury and general litigation issues. And we have achieved and unparalleled level of success. Our St. Louis trial lawyers aggressively defend state and federal cases involving drug crimes, white collar crimes, violent crimes, DWI and other crimes in the St. Louis area and beyond. As our motto states, YOUR SOLUTION BEGINS WITH US. Call us today for your free consulation!"

Any federal crime allegation or arrest can change your life. The consequences for a conviction are severe, including the possibility of fines, property forfeiture, prison time and other punishments. Aggressive representation is needed to defend against charges at the federal level. The Law Offices of John M. Lynch, LLC, offers experienced federal criminal defense for clients in St. Louis, St. Charles and surrounding communities in Missouri, Illinois and the nation. Our law firm has a proven record of success for cases involving serious federal charges.
Business News