New York Dental Malpractice Attorney - Jordan R. Pine
New York Law Firm
The law firm of Jordan R. Pine & Associates is exclusively dedicated to representing clients in dental malpractice lawsuits in New York State. We have been involved with over 1,000 dental malpractice cases and have the expertise, resources, and passion to handle claims in this highly specific area. We have recovered millions of dollars for our clients. If you believe you have been injured as a result of substandard or unnecessary dental care, contact Jordan R. Pine & Associates as soon as possible so your rights can be protected. A New York Dental Malpractice attorney can help you recover the damages you are entitled to. Jordan R. Pine. Attorney at Law and Dentist He knows all the ins and outs, and twists and turns, in dental malpractice litigation. These experiences along with his being a licensed dentist provide what we believe to be a unique perspective, which you may not find in another attorney in New York State. Jordan R. Pine has always advocated a strong standard of care, increased Dr. / patient communication, good record keeping, and that dentists keep up with dental technology advances. He believes that putting his expertise and passion to work for you and fighting to get you the compensation you deserve will help accomplish this.
Related listings
Law Firm Directory

New York

For over 25 years, Woods Lonergan PLLC has established a reputation as a dynamic and industrious law firm that provides its clients with clear, concise, and straightforward answers to their most challenging issues. Our mission is simple: provide cutt...

Law Firm Directory

New York

Buchwald Capital Advisors LLC, a boutique investment bank specializing in financial restructuring and related services, was founded in 2001 by Lee E. Buchwald. Mr. Buchwald is a thirty-five year veteran investment banker who has been an executive at ...

Law Firm Directory

New York

Litigation & Advocacy The Law Office of Jack L. Lester is a litigation and advocacy firm with over 25 years of experience representing tenants, neighborhood associations, community groups, small businesses, co-ops and condo boards in preserving a...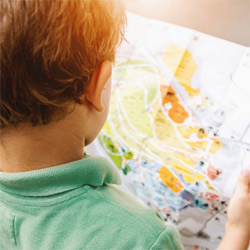 St. Louis Missouri Criminal Defense Lawyer
A National Presence with clients all over the country. For years, The Law Offices of John M. Lynch, LLC, has been committed to providing clients with the attentive service and the strong representation needed to resolve complex criminal defense, personal injury and general litigation issues. And we have achieved and unparalleled level of success. Our St. Louis trial lawyers aggressively defend state and federal cases involving drug crimes, white collar crimes, violent crimes, DWI and other crimes in the St. Louis area and beyond. As our motto states, YOUR SOLUTION BEGINS WITH US. Call us today for your free consulation!"

Any federal crime allegation or arrest can change your life. The consequences for a conviction are severe, including the possibility of fines, property forfeiture, prison time and other punishments. Aggressive representation is needed to defend against charges at the federal level. The Law Offices of John M. Lynch, LLC, offers experienced federal criminal defense for clients in St. Louis, St. Charles and surrounding communities in Missouri, Illinois and the nation. Our law firm has a proven record of success for cases involving serious federal charges.
Business News